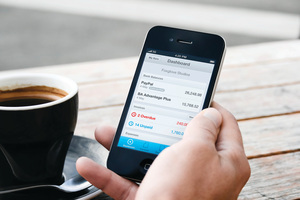 Listed accountancy software company Xero smashed through a new closing high yesterday as the firm's shares gained 7.4 per cent to hit $39.25 each.
Xero's previous closing high was $37.30, reached on November 6, although the company touched an intra-day high of $41.50 in November.
Yesterday's rise came despite no news from the company and sent its value over $5 billion on turnover worth more than $19 million.
Grant Williamson, a director at broker Hamilton Hindin Greene, said all the stocks in the technology sector had done well this week.
"Investors are really looking for growth in 2014. It's an overall market rerating in that software/IT sector."
Williamson said he believed that retail investors were behind the buying.
Other technology stocks also had a strong day.
Shares in SLI Systems rose more than 5 per cent to close on $1.99 while Wynyard Group posted its third day of gains since announcing a new contract to provide anti-money-laundering software for GCC Exchange - a United Arab Emirates money exchange.
Wynyard shares were trading at $1.19 before the announcement. Yesterday they closed on $1.73, an increase of more than 45 per cent in three days.
"I think that deal gave confidence to the market, although they didn't even say what it was worth," Williamson said.
Anti-money laundering was an area that was getting bigger all the time, he said.
"Wynyard is really in the sweet spot for that."
Mark Warminger, a fund manager at Milford Asset Management, said Wynyard shares were being driven by multiple contract wins.
Downward pressure on the stock had also eased off after fund manager Salt stopped selling shares, he said.
Salt reduced its stake from 5.46 per cent to 4.887 per cent in a notice issued to the exchange on Wednesday.
Warminger said Xero, which was founded by chief executive Rod Drury, had also received a lot of publicity this week.
On Monday Australian hedge fund manager John Hempton of Bronte Capital raved about the potential for Xero in his widely read blog.
Hempton's comments were noted by the Herald and the Australian Financial Review.
Xero was also recorded as a driver for the performance of Matrix Capital - the second-best-performing hedge fund in 2013, according to Bloomberg figures released this week.