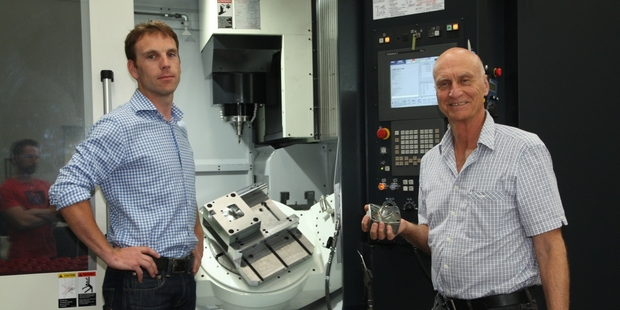 An Auckland firm says an investment in new machinery will help keep manufacturing work in New Zealand.
Adept - a 44-year-old company that is the biggest external supplier of components to Fisher & Paykel Healthcare - has made a million-dollar investment in machinery from Japan, improving its capacity to make high-precision tools.
The computer-controlled machine, which cuts hardened steel at high speeds and with great accuracy, will help the company compete with the "ever-present threat" from China.
Adept believes the machine, which has been up and running for around six weeks, is the first of its kind in New Zealand.
"Up until now, manufacturers who needed this type of absolute accuracy had to go offshore," said Adept chief executive and founder Murray Fenton.
"We can compete internationally with high-end, high-quality, complex tooling," he said.
"This is because much of the machining work is done unattended and with such accuracy there is very little manual work in fitting, the sort of additional task that China excels in because of the cheap semi-skilled labour," Fenton said.
"In addition, the end result for the machined item is far superior to that of a hand-worked item ... it has big benefits to New Zealand companies to have an important part of their manufacturing process done right here," Fenton said.
Adept was set up in Fenton's garage in 1969 with a home-made plastics moulding machine.
While this was the firm's speciality, it has since diversified into other areas such as custom product development and manufacturing. It also has divisions focusing on products for the medical industry and the meat sector.
The Adept beef clip - an invention from 1977 that prevents the ingested stomach contents spilling out of a freshly slaughtered animal's neck - is used in more than 95 per cent of abattoirs in Australasia as well as in Europe and South America.