Absorbing size of power floats and profit-taking behind indigestion in market, investment expert says.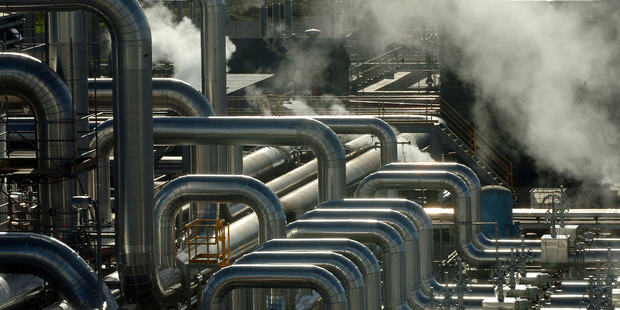 Indigestion triggered by the size of the Government's power company floats and investors wanting to take profits after a strong share market rally are being blamed for a near 5 per cent fall in New Zealand's benchmark index.
The NZX 50 index has fallen 237.838 points or 4.8 per cent since reaching a record peak of 4951.361 points on November 8.
On Friday the index hit 4713.523, the lowest close since October 9.
NZX 50 has had a stellar run in the last few years. It rose 24 per cent in 2012 and had been up 21 per cent to the November 8 peak since the start of this year.
Paul Richardson, chief investment officer at fund manager Mint Asset Management, said the strong performance meant there was a "huge temptation" for investors to sell shares and take some profits.
Richardson said poor performance by Mighty River Power and Meridian Energy had also weighed on the market as their large index weightings meant any fall in share price had an impact on the index.
"Mighty River Power or Meridian going down has had a large effect."
The Government had timed its sales well from the vendor side but had left a "bit of indigestion" in the market as the size of floats was absorbed, he said.
Richardson said even favoured stocks like Xero had fallen back in recent weeks pulling the index down.
"Just a little bit of selling has a compounding effect," he said.
James Smalley, a director at broker Hamilton Hindin Greene, said the pre-Christmas pull-back was probably linked to foreign buyers pulling their money out after a strong run.
Australian investors were also being incentivised to bring their money back home by the strong Kiwi dollar against their home currency.
Smalley said regulatory issues around Chorus may also be unsettling investors who were also looking around at other companies that could be affected by regulatory change.
The power companies had all been weighed down in recent weeks with Mighty River Power and Meridian Energy hitting fresh lows amid ongoing concern about the Labour/Greens proposal to revamp the sector if they are voted in next year.
But Smalley said the Chorus situation showed investor wealth destruction was already happening.
Chorus shares have more than halved in recent months over plans by the Commerce Commission to slash what the company can charge others to use its copper network.
"It's the continued pull-out of foreign investors in stocks impacted by regulatory change. Foreign investors have plenty of other places to invest."
Investors hated uncertainty and the spectre of higher interest rates coming in next year may also being hanging over the market, he said, as higher rates typically signalled lower returns from the share market.
"The market has had a great run - it's got to have a breather at some point," Smalley said.