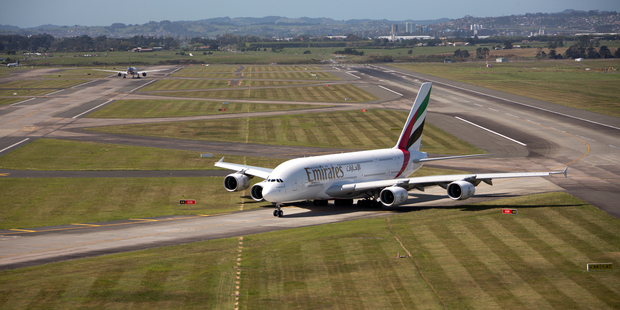 Auckland Airport has this morning announced that it intends returning $454m to its shareholders.
The payout, which requires shareholder approval, will be made through a share cancellation, with 60 percent to be treated as a taxable dividend.
Company chairman Henry van der Heyden said the company was focused on
"being fast, efficient and effective as part of its five-year business strategy, Faster,
Higher, Stronger."
"To be efficient, we need to effectively manage our operating costs, our capital
expenditure and have an efficient mixture of equity and debt. In order to achieve this the Board of Directors has proposed to return capital to our shareholders."
"The Company's strong performance over the past five years, including our
successful property development and retail businesses and our investments in other airports, means we currently have a less efficient mix of equity and debt than we had in the past."
He said that by returning capital to shareholders the company could improve its balance of equity and debt, returning to levels achieved in 2011.
Court and shareholder approval would be sought to cancel 1 in 10 of the company's
shares. The amount each shareholder will receive per share cancelled will be $3.43,
- approximately equal to the closing share price of Auckland Airport shares
immediately prior to the announcement.
See the airport's presentation on the capital return here.
"It is important that every shareholder understands that the return of capital will not alter their proportionate shareholding in the company or their proportionate voting and distribution rights," said van der Heyden.
"A portion of the capital returned to shareholders will be treated as a dividend for tax purposes and will receive imputation credits at the company tax rate of 28 per cent. The Company will not be paying an interim dividend to shareholders for the 2014 financial year."
The capital return will be implemented by way of a scheme of arrangement to be
approved by shareholders at a special meeting and by the High Court.
With the approval of the Court and shareholders the company hopes to have completed the capital return by mid-April 2014.
The capital return:
• $454 million total cash payment to shareholders to take place in mid-April 2014.
• Cancellation of 1 in 10 shares, with a payment of $3.43 for each share cancelled.
• Capital return to take place by way of a High Court approved scheme of arrangement with shareholder approval being sought in February 2014. If approved by 75 per cent or more of voting shareholders, final High Court approval is expected in March 2014.
• 40 per cent of payment as a capital return for tax purposes, with the remaining 60 per cent treated as a taxable dividend which will be fully imputed at a 28 per cent tax rate.
• The capital return will not alter shareholders' proportionate shareholding in the Company or future voting and distribution rights.
• Auckland Airport continues to target a stable A- long term corporate credit rating
from Standard & Poor's.
more to come
- NZ Herald