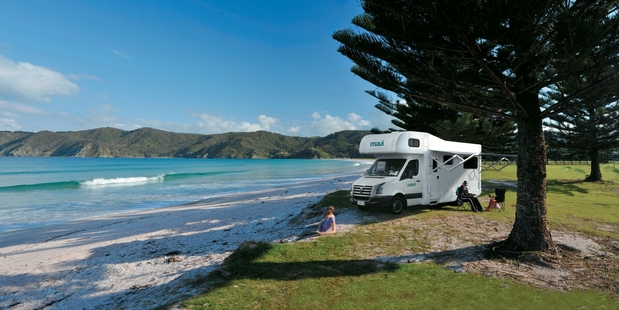 Tourism Holdings is forecasting a 25 per cent boost in earnings for the half-year.
At its annual meeting chairman Rob Campbell said earnings before interest and tax (ebit) for the six months to December 31 were expected to rise 25 per cent to $6.6 million compared with the same period last year.
Tourism Holdings' shares closed up 15c, or 17.65 per cent, yesterday at $1.
Campbell attributed the growth in earnings to the success of last year's merger of the company's New Zealand rentals business with Kea Campers and United Campervans. The continued strong performance of the United States recreational vehicle operation also helped.
He said it was not realistic to provide full-year guidance but in the second half the company expected the US would be slightly down on last year's "phenomenal" result, New Zealand would show strong campervan brand merger-related growth and Australia would continue to show cost improvements.
Debt remained a critical focus and the company aimed to cut net debt from $134 million in December last year to $110 million this year.
"As a result you can see that based on all that we know today we will continue to pay dividends and we expect to increase the dividend in the 2014 calender year," said Campbell, who has succeeded Keith Smith, chairman for 12 years.
Chief executive Grant Webster said he was encouraged by the level of forward bookings into the New Zealand high season, which starts this month.
"The New Zealand rentals business is focused, energised and ready for what we expect to be our busiest season ever."
Webster said Tourism Holdings' core markets were still recovering and showing some positive growth indicators.
Opportunities to sell self-drive New Zealand holidays into the Chinese market were continuing to grow.
The law changes in China that kicked in on October 1 aimed at stopping loss-making "shopping tours" were positive for operators such as Tourism Holdings.
"The opportunity for China to be in the top five markets for bookings in our business is real and now expected," Webster said.
The NZX-listed company is the largest provider of holiday vehicles for rent and sale in Australia and New Zealand under the Maui, Britz, Mighty, Kea, United and Motek Vehicle Sales brands. In the US it owns and operates the Road Bear RV Rentals & Sales and Britz USA brands.
In New Zealand it operates tourism businesses including the Kiwi Experience and the Waitomo Caves.
It also has a 50 per cent stake in RV Manufacturing Group LP, a campervan and specialist vehicle manufacturer based in Auckland.