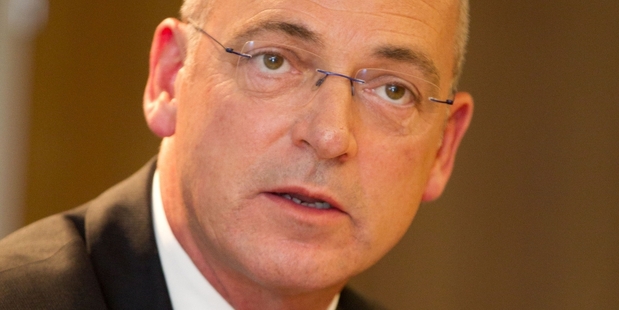 Fonterra has to lift its game in food safety and quality, and also sustainability, says chief executive Theo Spierings.
Addressing Fonterra's annual meeting at its Edendale site in Southland yesterday, Spierings said the botulism scare earlier this year had been an "enormous elephant in the room". Coming out of the crisis was an excellent opportunity to lift the game, he said.
Acknowledging that the co-operative's response to the fiasco in the first 72 hours in New Zealand could have "definitely been better", Fonterra was in the rebuild phase in the market, he said.
The company was in a good space with local authorities and "quite a good space" with customers, but the most difficult part was consumers. In China, there was 84 per cent awareness of the Fonterra name - which meant 84 per cent of people knew about the bacteria scare but only 40 per cent knew the test had been a "false positive".
Chairman John Wilson said 2013 had been a year of promise, of challenges, which had tested the resilience of farmer shareholders, the business and the strength of the co-operative, and of progress.
There was continued demand from customers, significant support for its brand and relationships around the world were very strong. It had also received strong support from farmers.
The contamination scare had been a test for the governance of the co-operative. The report from the inquiry pointed to areas where Fonterra could do better and the company had to exceed its own high expectations, Wilson said.
Demand for food was growing and along with that came rising customer and consumer expectations about food quality and safety.
Sustainability and social responsibility would underpin Fonterra's strategy at every level, Wilson said.
Spierings said the co-operative's balance sheet was very strong and the Trading Among Farmers scheme had provided an opportunity to support farmers through that "really difficult time".
He said 2014 was going to be an outstanding year for Fonterra and its farmers, as he spoke of emerging economic powerhouses like China, Indonesia and Brazil, the growing middle class and also the ageing population.
Wilson said the 2014 season looked likely to deliver a record high payout. The current forecasted farm milk price was $8.30/kg ms, along with an estimated dividend of 32c, amounting to a forecast payout of $8.62 for a fully shared-up farmer. That would be reviewed again at the December board meeting.