David Fisher and photographer Mark Mitchell travelled the country looking for the greatest Kiwi yarns. Follow their journey in this series.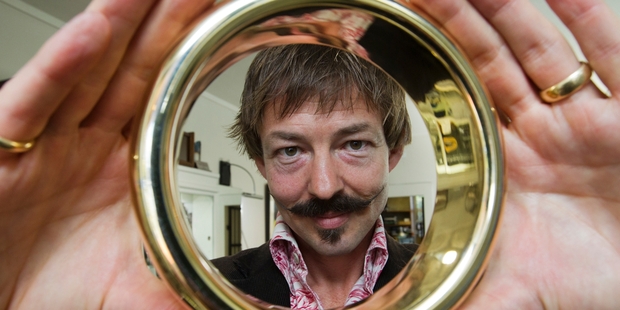 Reporter David Fisher and photographer Mark Mitchell drove from Cape Reinga to Bluff in a Kea campervan meeting amazing Kiwis. Today a Nelson man talks about the unlikely creator of a world-famous jewellery item.
"In a hole in the ground there lived a hobbit," begins J.R.R. Tolkien's The Hobbit. Throughout The Hobbit and The Lord of the Rings was the One Ring, a potent power repository for its forger, Sauron, the Dark Lord of Mordor.
As it turns out, the One Ring had another forger.
Jens Hansen, who lived in Nelson, also forged the One Ring. He died after making the ring and before director Peter Jackson's movies made Tolkien part of the modern Kiwi story.
But his son Halfdan Hansen knows the story too. And standing in the jewellery studio in which the One Ring was made, he tells how the godfather of craft jewellery came to create a simple, unadorned ring which became known throughout the world.
Click here to see the video interview with Halfdan Hansen.

"Dad died in 1999. The One Ring was his last big commission," says Halfdan, 46.
When the film-makers began looking for someone to create the One Ring, they encountered a burly, combative and passionate Scandinavian artist who, frankly, had other plans.
"He was the sort of guy who used to turn people away who came in looking for a diamond engagement ring because it wasn't what he was about. In the same way, he had almost turned down the ring.
"My brother and I had to talk him into doing the job."
So Jens did, and made 40 different One Rings. There were some made as gifts, rings made in different sizes depending on the scene - and even one huge "stunt" ring in which the reflection of faces could be filmed.
The One Ring's defining, unusual quality - as made by Jens - is the strange heft of it. "It's that thickness," says Halfdan. "It's needlessly thick."
When the first movie came out, the shop was allowed to announce it was the jewellery studio which had made the ring. Orders flooded in from across the world. There were book fans, movie fans and those generally obsessed with Tolkien's Middle-earth.
"They want to know if we can speak Elvish," he says. "It's probably sacrilegious to say it but sometimes people get bored of the rings. What we respect is the passion."
Although he died 14 years ago, there's no shortage of Jens' presence in the shop. His work fills the cabinets alongside his representation of Tolkien's work. But Halfdan reckons between 20 per cent and 25 per cent of the firm's business is Tolkien-related.
"In hindsight, if I hadn't done it or they hadn't asked him to do it, what would we be today? We'd be a local jeweller known for some Scandinavian-influenced funky designs."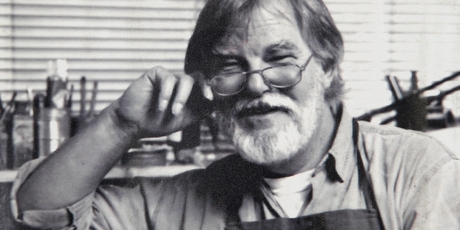 After The Lord of the Rings, the studio's freedom to say it made the replica generated a lot of business. With The Hobbit, it now has the licence to make branded merchandise so the range has expanded as the Tolkien connections have come closer. Ornate, impractical swords of apparently Elvish manufacture frame the jewellery cabinets.
Now, they host regular The Lord of the Rings movie tours. A constant stream of tourists adds to the throng, all melding with those who come for what would have once been considered the studio's primary business.
"If you're going to hang your hat on the reputation and fame of the ring you can't complain when that's the first thing people want to see."
Jens, reckons Halfdan, would have declared: "I'm a serious artist. I want to be known for that and not some Hollywood movie."
"My dad would either be laughing - or spinning in his grave. You want to be high-browed and high-minded. I think Jens would have said, 'It's just a ring'. It was a shame he didn't get to see it. I think he would have laughed."
Jens' life in New Zealand began in 1952. He was 12 when his parents moved out. They stopped at Sydney. "It was either get off the boat and set up there or spend their last 10 and keep going. They made the call based on the spiders and snakes."
Jens' father, Villy, went to work on the wharves. Jens, who didn't speak English when they arrived, left school aged 15 for a jeweller's apprenticeship, returning to Denmark in the early 1960s. Employment as a jeweller and night class study began the Scandinavian influence which permeated his life's work.
Jens met Gurli, Halfdan and Thorkild's mother, while he was there. They married in 1965, and Jens returned with her to New Zealand, initially to Glen Eden and Titirangi before Nelson came calling. There was an approach, with funding, from a Nelson business group. "There was already a bit of a craft scene. They said 'come down and we'll set you up in the jewellery business'."
They moved to Nelson and became central to the local artistic scene. The 1970s were what Halfdan describes as his father's big creative period. He won a Queen Elizabeth II Arts Council grant. His work took on a distinctive merging of worlds which defined his style.
This, in the 1970s, was tame when compared with venturing out of Nelson's bohemian "hippie" scene into the South Island. Halfdan remembers his parents pulling up somewhere to admire an old farm building. "This farmer approached with a shotgun saying 'get the f*** off my property you dirty hippies'."
The children grew up distinctly different to their peers. "Having our odd names and somewhat creative bohemian parents made us feel a bit different. We had funny hippie haircuts and handmade clothes."
Halfdan is old Danish for "Half Dane". "I think growing up I certainly wish I had an easier, less teaseable, name."
Halfdan, son of a noted bohemian and avant-garde artist, graduated from university as an electrical engineer and went to work on an oil rig in the jungles of Borneo. In the years that followed, he worked in Papua New Guinea, Iran and other countries which either pumped oil or the cash which came from it. He had just moved to Perth in 1999 when he got the first call which pulled him home.
Jens, then 59, had been diagnosed with pancreatic cancer, news broken to him at home by his doctor.
"He was a hard smoking, drinking kind of guy. At 49, he had a triple bypass. He'd started to clean up his act. He'd stopped smoking and cut down on drinking.
"That sort of diagnosis, it's almost always fast and no one survived. They do say with something like pancreatic cancer, most people don't last 12 months."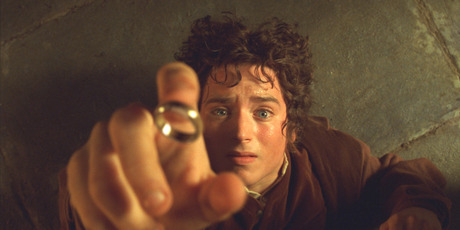 It took four months, time during which Halfdan was able to work from Nelson.
"He was pissed off," says Halfdan of Jens' reaction. His father had plans, says Halfdan. He said at the time he wanted to move into the next stage of his career and get into painting.
Halfdan came back to Nelson in 2002 with wife Juliette Fox and their girls, Madeline and Eva, now 13 and 16. He was between postings - having come from Tehran he was heading to London. The expected job didn't eventuate, the oil industry contracted, and he stayed.
He went, in short years, from being a silent partner to running the studio, particularly after cancer struck the family again with Thorkild diagnosed as being terminally ill. He survived, but recovery took him from the jewellers' studio and back to his woodworking business.
"People say you must have known you were going to work in the family business. It's kind of like that thing with a frog in boiling water," says Halfdan. "You don't realise until it's too late."
The workshop lies where it always did, directly behind the display counters in central Nelson. Jewellers can be seen working beyond the finished pieces, cramped into the same space Jens occupied 40 years ago. The reality of jewellers working so close to the work they sell appeals to customers. So, too, do customers coming in and dealing with a real "Mr Hansen", just like the sign above the door says.
It's the same workshop Halfdan used to earn pocket money sweeping. As any child does with a parent's job, he was schooled in the rudiments.
But his forte, in contrast to his artistic father, is marketing and running the business. "One of the things any business person will tell you is it is a lot easier if you can't do the trade because then you can focus on running the business."
The accounts were "pretty atrocious" over the years Jens was there. "In the early days when he was ... with my mother, I think they were more successful because she did the accounts." After that, not so good.
"There was a point when it was hand to mouth. The bills got dealt with when they had three red stickers - that style of management."
Although gone, Jens still helps - although in a way which probably needed Halfdan's insight to engage.
The business is expanding, taking up a large space across the road. As they moved the workshop about, they found cards with designs drawn years before by Jens, notated with Gurli's handwriting and measurements. The designs have become a new range of Jens Hansen originals, albeit 14 years after he died.
Halfdan points to designer Philippe Starck's guiding principle that a timeless piece must an enduring design and it must be well made. The jewellery produced under the Jens Hansen name has long been both, he says.
"People will try to make up brands from scratch. We feel like we have a genuine back story."
Halfdan remembers coming home from university, emboldened by freedom and knowledge and offering business advice: "Dad, you should do this and do that.
"My punishment now is I have to do what I said he should have done."
Your story
Do you have a great yarn or captivating tale to share? Fill in the online form here, email your stories, photos or video to nzhgreatest@nzherald.co.nz or share your story on social media using the hashtag #nzhgreatest.