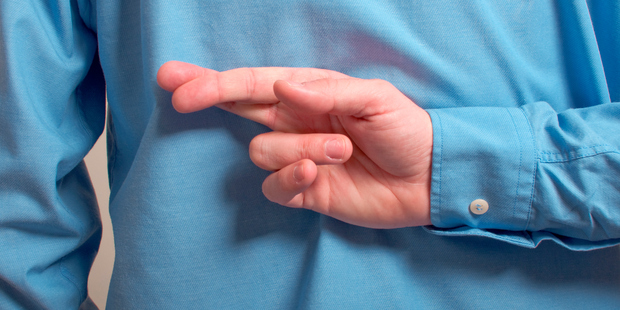 An online ad for a professional "liar for hire" has had no takers yet, but its creator hopes an unfaithful partner or a job applicant with a dodgy CV might make use of the service.
The ad on auction site Trade Me offers "glowing truth-distortions" for a fee of $50.
Suggested uses include job or flat references, a ruse for skipping work, or an alibi to use with a suspicious spouse or partner.
The listing said customers would have a phone consultation to discuss specific details about their situation.
"Your file will then be assigned a dedicated number and email address. Once the job is complete I will endeavour to provide you with a transcript of the conversation/email exchange."
The 33-year-old Christchurch man behind the service, who wanted to be known only as Mark, said he decided to do it after reading about a similar endeavour overseas.
He works full-time and is hoping to eventually build the service into a side business.
"I'm trying to be enterprising and think of something outside the box, so I thought, why not?"
Mark has been surprised by the lack of response so far, but believes demand for his service will pick up.
"I thought there would be more cheating people ... I thought maybe someone might get in touch."
As for his qualifications, it all comes down to "knowing how and when to bulls***" and keeping "cool as a cucumber".
Mark said he had sought advice on how to avoid legal pitfalls, and his ad said he would not impersonate real people or companies.
He seems untroubled by the ethical issues, saying he would only be telling "white lies".
"You have to not really think too much about the ethics involved," he said.
"We all tell little white lies, and we've all probably lied on our CV a little bit in our past. So if I'm doing it for other people that don't actually know me, then it would actually be a lot easier."
Mark said he would screen his clients during the consultation call, and would turn down jobs he was uncomfortable with.
"I have pretty good boundaries if things are just going a little bit too far."
- APNZ