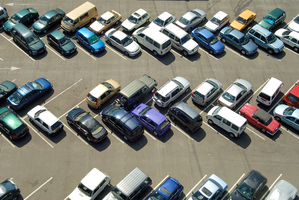 An Auckland car salesman has been fined for placing fake bids on 405 online car auctions in an attempt to up the sale prices.
Craig James Rutherford was fined $12,100 in Auckland District Court yesterday for 11 charges of breaching the Fair Trading Act by shill bidding on Trade Me auctions.
Between January 1, 2009 and October 13, 2011 Rutherford, then manager of Cheapcars NZ Ltd, trading as Repocars, used seven different memberships to place 4567 bids on 405 Repocars auctions.
The total value of the affected auctions was more than $1.2 million.
Shill bidding is when an online auction seller, or their family or friends, places bids on an item to artificially increase its price.
This is the second case of shill bidding on online vehicle auctions prosecuted by the Commerce Commission this year.
In May, Auckland-based The Auto Company (Millenium) Limited was fined $42,000 for similar offences.
That fine was on top of more than $122,000 already paid in compensation to affected consumers and Trade Me.
In sentencing Rutherford, Judge Chris Field said while he accepted there was pressure on him to obtain a minimum price, that justify him acting in an "illegal and immoral" way.
"Your activities have impacted upon Trade Me's good reputation. The fact that you say it is rife only highlights the need for denunciation and deterrence."
Commerce Commission head of investigations Ritchie Hutton said shill bidding undermined what is supposed to be a transparent auction process.
It created the appearance of high interest from other bidders and caused genuine bidders to pay an artificially inflated price.
"If shill bidding is tolerated, consumer confidence in Trade Me auctions as a reflection of the true offer and demand for a good could be compromised."
- APNZ