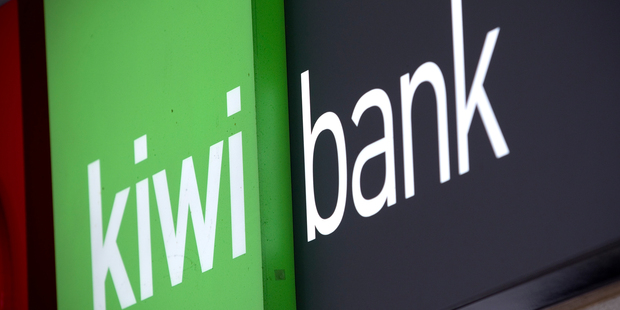 Kiwibank customers wanting to be part of a lawsuit against the bank alleging unfair penalty fees have until 11 pm tonight to register.
The state-owned bank was named last week as the second bank to be targeted by the Fair Play on Fees campaign.
Led by Auckland lawyer Andrew Hooker the lawsuit centres around accusations that default fees charged by the bank in situations such as unarranged overdrafts, bounced cheques and late and over-limit credit card fees are "unenforceable penalties" and should be paid back to customers.
It is already in the process of taking action against the ANZ and Hooker has said all the major banks are to be targeted.
Hooker said more than 1000 customers had joined the action since it named Kiwibank last week adding to the 6000 Kiwibank customers who had joined since the campaign kicked off in March.
In total 37,000 people have registered their interest.
Hooker urged Kiwibank customers wanting to take part to sign up.
"We encourage all Kiwibank customers who wish to be part of this collective action to join today. We have continued to be heartened by the latest number of registrations. The feedback we have been receiving from the public has been hugely positive. It's the type of support we will need to continue to battle the banks on unfairly charged default fees."
Kiwibank has declined to comment on the legal action.
People can register by going to www.fairplayonfees.co.nz