Google search leads to London-based designer creating futuristic outfits for hit movie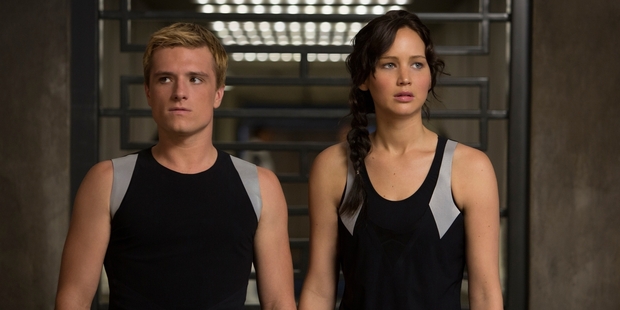 A New Zealand-born fashion designer's gear will feature in one of this year's hottest films - all thanks to an internet search.
Anjhe Mules, who grew up in Kerikeri, is the creative director of Lucas Hugh - a London-based clothing label making luxury athletic wear.
Speaking to the Herald yesterday, she said she was shocked when contacted by the costume designer of the latest instalment of the Hunger Games films, who came across her brand on the internet.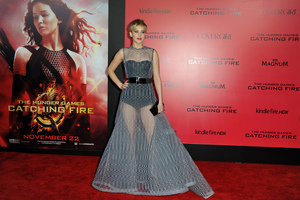 "She had Googled 'futuristic sportswear' and we popped up. She saw a jacket from our line ... and she just thought it was perfect for the movie.
"We were really excited. I'm a huge fan of the Hunger Games."
The second chapter of the three-part series, The Hunger Games: Catching Fire, is released in cinemas around the world today.
Miss Mules has spent the past 18 months creating costumes for the young characters in the movie - dubbed "tributes" - who must fight to the death in a televised battle.
Her costumes - tights, singlets, jumpsuits and jackets - are mainly black with metallic silvers and greys used for stylised panels.
She did not have any contact with the cast during that time, but met them at the film's premiere.
"My first question was whether the cast liked them and apparently they were really happy because they had been nervous about wearing lycra," Miss Mules said.
Lucas Hugh sportswear items feature heavily in the first half of the film, where the tributes train for combat.
Miss Mules has lived in Kerikeri - where her father was a kiwifruit grower - and later in Jamaica, Auckland, Wellington and New York before moving to the United Kingdom.
She is a former St Cuthbert's College pupil and studied fashion at Massey University, in Wellington. Her parents and siblings still live in Auckland.
Although she has called London home for more than a decade, she says her brand was influenced by the Kiwi lifestyle.
"In New Zealand, you can wear your gym gear while taking the kids to school and then head to the gym - everybody's multi-tasking."