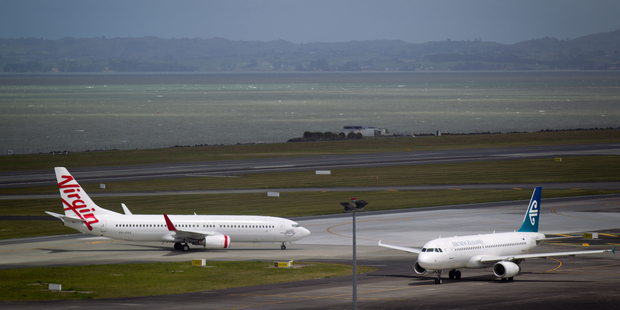 Air New Zealand says it will take up a seat on the Virgin Australia board if offered as it deepens its commitment across the Tasman.
As part of an A$350 million rights issue, Virgin will offer seats on its board to its three cornerstone airline shareholders - Air New Zealand which holds nearly 23 per cent and Etihad and Singapore Airlines which have nearly 20 per cent.
Air New Zealand has so far spent more than $260 million on building its Virgin stake, and could spend up to a further $130 million in the rights issue.
Virgin says it will work with the airline shareholders on board representation with the "appropriate protocols in place".
A Virgin spokeswoman said it was early days "but we certainly intend working with them for board representation".
The Australian airline held its annual meeting in Brisbane yesterday where the planned board appointments and the treatment of small retail investors in the rights issue were questioned by Australian Shareholders Association representative Stephen Mayne. Executive salaries were also criticised.
Virgin chairman Neil Chatfield hit back against claims there would be a massive change of control of the airline.
"We intend to work with these three major shareholders for the benefit of all shareholders," Chatfield said. "They've [the shareholding airlines] been buying on market for some time and being showing support for the organisation and come into our capital raising.
"Retail shareholders ought to be encouraged by the fact that these three major airlines look at us and say this is a business we want to be involved in."
Rival Qantas has been calling on state and federal Governments to block the increase in foreign ownership in Virgin following the rights raising and has taken a swipe at the airline shareholders over their investments.