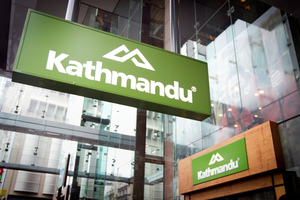 Kathmandu, the outdoor clothing retailer, says sales rose 0.9 per cent in the first 16 weeks of the year, broadly meeting its expectations, as it looks forward to the crucial Christmas-January trading period to drive first-half earnings.
Sales rose to $70.9 million in the 16 weeks ended November 17 from $66.9 million in the comparable 15 week period a year earlier. Same-store sales rose 3.8 per cent on a constant exchange rate basis, slowing from 13 per cent a year earlier, the Christchurch-based retailer said in a statement that accompanied its annual meeting today.
"Despite difficult retail trading conditions, our sales performance in the first 16 weeks of the financial year was approximately in line with expectations," said chief executive Peter Halkett. "Our first half-year result remains highly dependent on the Christmas and January trading period."
Sales in the first quarter only make up about 20 per cent of revenue for the first half. The company remains on track to open 15 new stores in the 2014 year, Halkett said.
The shares slipped 0.8 per cent to $3.84, having surged 94 per cent this year. The stock soared in September after the company posted record annual earnings.
Separately at today annual meeting, Trade Me chairman David Kirk was named as a non-executive director, with the intention that he become chairman in early 2014.