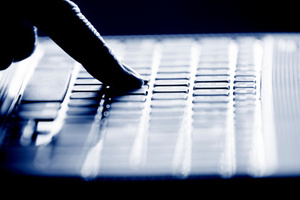 Kiwis are being targeted as "mules" to transfer stolen funds as part of a money laundering operation, according to the New Zealand Bankers Association.
The association is warning people to be wary of transferring money on behalf of strangers in light of a new scam.
The scam involves New Zealanders being contacted by people they don't know via email, phone or social media websites claiming to have accidentally paid money into their bank account.
The stranger then asks the funds to be returned using a money remittance service.
The association said the funds deposited were likely to have been stolen from another victim's account, usually from a 'phishing' scam where people have unwittingly provided the scammer access to their account.
Chief executive Kirk Hope said anyone who suspects they are involved in a banking scam should notify their bank as soon as possible.
"Don't use a money remittance service to send money to people you don't know. It's bound to be scam."
A spokesman for the association said it did not know how many people had been hit by the scam but the problem was industry wide.
"It's not just one bank."
He said the association had been told about an example of the scam as recently as yesterday. Those calling said they were from South Africa.
The spokesman said accidental payments into the wrong account did happen sometimes but anyone who received money that did not belong to them should contact their bank and the police first.
"Payments are made in error but usually the banks sort it out between them," he said.
The bank scam comes in the wake of 55 New Zealanders losing $1.7 million in a Malaysia-based scratchie scam.