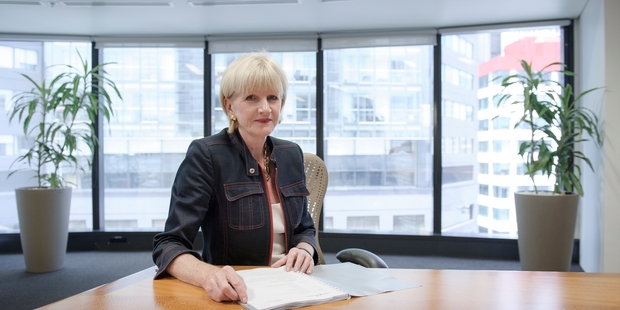 Shareholders in the newly floated Mighty River Power appeared to be philosophical about the company's poor showing on the sharemarket at the company's first annual meeting as a listed entity in Auckland yesterday.
Shares in the state-controlled energy company have failed to fire, despite a strong start when they listed on May 10, closing yesterday at $2.19 compared with their $2.50 per share issue price. But their lacklustre performance drew just one please explain question from the floor, to which chairwoman Joan Withers said the stock was "obviously not where the board wants to see it".
Withers said after talking with shareholders her "sense" was that they were in Mighty River for the long haul and that they were "not too disturbed" by the lack of performance in the share price. Mighty River shares hit a post-float low of $2.15 last month, despite the presence of a share buyback initiated by the company.
Withers said initial uncertainty over the future of the Tiwai Aluminium smelter's power contract and the threat of a Labour-Greens alternative power policy had weighed on the stock.
She told the meeting that the price reflected the market's view, but at times there appeared to be clear disconnect between the company's share price and its performance.
Mighty River's debut on the NZX coincided with a turning point for bond yields, which had affected utility stocks around the world. The company's poor showing on the market was despite a strong financial showing in the year just past.
Mighty River's net profit was $114.8 million in the year ended June 30, up from $67.7 million a year earlier and well ahead of its prospectus in April when it forecast a profit of $94.8 million.
At yesterday's meeting, the company said it expected to meet its prospectus forecast earnings before interest, tax, depreciation, amortisation and fair value adjustments of $498 million in the year ending June 30, 2014, and anticipates paying a first-half dividend of 5.2c per share.
The power company lifted net profit guidance $35 million to $195 million due to changes in the value of its financial instruments and cheaper than expected interest costs. The Government sold 49 per cent of Mighty River Power in a share float in May as part of its so-called mixed ownership model of partial privatisations that will include the smallest of the state's generators, Genesis, next year. Mighty River produces 17 per cent of NZ's power - 90 per cent of it coming from renewable hydro and geothermal sources.
Withers said Mighty River now had a good ownership mix with a diverse share register including a large retail shareholding base of 28 per cent alongside NZ institutions with 10 per cent.
Overseas investors comprise around 10 per cent and the Government has the remaining cornerstone holding of around 52 per cent.
- APNZ