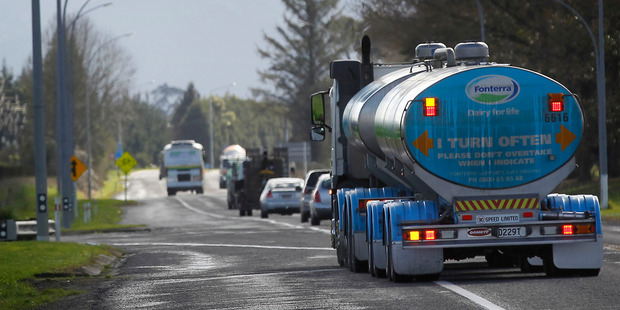 Fonterra said it had acquired a 6 per cent holding in Australian dairy company, Bega Cheese - which is at the centre of a takeover battle for Warrnambool Butter and Cheese.
The 9.3 million shares were bought at A$4.95 per share for a total cost of A$46 million, the cooperative said.
"Australia is an important market for Fonterra, and we are committed to growing our already strong presence, "Fonterra chief executive Theo Spierings said in a statement.
He said the Australian dairy industry had been consolidating.
"It is important that Fonterra participates (in the consolidation), and we have confidence in Bega and the strategy it is pursuing," Spierings said.
Fonterra has had a longstanding partnership with Bega - it currently licenses the Bega brand from Bega and has a substantial supply contract for cheese.
Australian media reports said Fonterra was seeking up to 10 per cent of Bega cheese.
Fonterra's move comes amid a battle for control of Warrnambool Butter and Cheese, in which Bega has a 17.9 per cent stake.
Japanese brewing company and food group Kirin has acquired a 10 per cent stake in Warrnambool through its Australian unit, Lion.
Bega started a bidding war for Warrnambool in September. Its offer has since been trumped by fellow shareholder Murray Goulburn - which has 17 per cent - and by Canada's Saputo Inc.
- APNZ