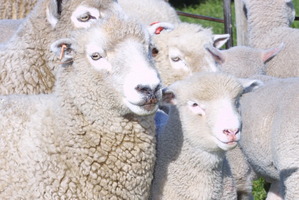 Singaporean interests got consent to buy 23,471ha of rural South Island farmland in seven sheep stations.
The Overseas Investment Office approved Duxton Asset Management's purchase of 50 per cent of the shares in New Zealand Pastures which will indirectly own or control a freehold interest in the land.
The price was withheld as confidential but the vendors are the existing shareholders in New Zealand Pastures, 100 per cent New Zealand owned.
The stations are Three Rivers, Grantham Springs, Hitchin Hills, Quailburn, Hills Creek, the Styx and Huntleigh.
The office said the Singaporean business was an investment manager, representing itself and two overseas investment funds. They plan to continue the current farming model and develop and lift productivity on the farms, the office said.
Asian interests were also involved in another land deal. QWIL Investments (NZ) of Hong Kong bought Marlborough vineyard property from Australia's Winestock NZ, a deal which cost $16.2 million for the freehold interest and $26,606,880 for the leasehold rental.
The Hong Kong buyers intend to continue operating and development the vineyard business, the office said.
Australia's Perpetual got consent for a deal worth under $100 million to buy New Zealand assets from existing shareholders of The Trust Company Limited of Australia.
Coronado Resources, a 79.95 per cent Canadian-owned business with operations in Montana in the United States, got consent for a deal involving 5ha of land at Opunake.