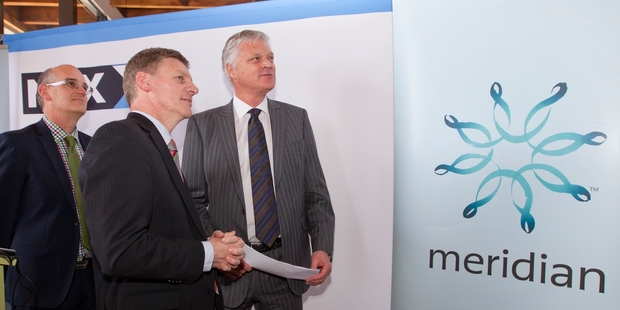 The price of newly-listed Meridian Energy instalment receipts edged higher today, indicating a general absence of "stags" - short term profit takers.
By the close of trading, the $1.00 receipts were trading at $1.10, up 2c from Wednesday's close.
More than 29.5 million receipts, worth $32.5 million, had traded by midday. The receipts gained 8c after their first day of trade on Wednesday.
Matthew Goodson, managing director of Salt Funds Management, said there had been "sizeable" buying interest in the stock from longer term investors.
"It also seems to be reasonably clear that the allocation has been a little better managed this time around in that it went to longer term investors rather than short term flippers,'' Goodson said.
The first of the Government's energy company floats - Mighty River Power - debuted strongly but quickly faded in its first few days as a listed stock.
Mighty River, at $2.21, still trades at a discount to its $2.50 issue price.
Meridian shares were priced at $1.50 apiece last week - with the instalment price set at $1 each. A further 50c a share is due to be paid in 18 months.
- APNZ