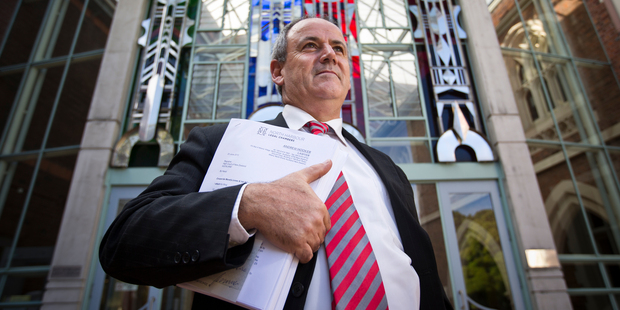 The High Court has given ANZ and National Bank customers until December 13 to sign up to a lawsuit against the bank over fees, according to a group taking the case.
Fair Play on Fees lawyer Andrew Hooker lodged documents against the ANZ - New Zealand's largest bank - in June.
At the time around 13,500 ANZ/National Bank customers had registered to take part in the case and there was no guarantee that others would be able join it.
Hooker said today the court ruling would give thousands more people people the opportunity to sign up.
"We are very happy for those ANZ/National Bank customers who came to us wanting to join the campaign after the court documents were lodged. We have over 1,000 clients in this situation.
"It is important that everyone who wants to take part in the action gets the opportunity to do so.
Hooker said there could be tens or hundreds of thousands of Kiwis still eligible to join the case.
"We will be doing what we can over the next seven weeks to ensure that as many people as possible know about their legal rights to join the case."
The case alleges that default fees charged by the bank in situations such as unarranged overdrafts, bounced cheques and late and over limit credit card fees are "unenforceable penalties" and should be paid back to customers.
Hooker said the case had also been allowed to continue as a whole rather than being broken into six groups covering the different fees as the ANZ bank had requested.
"The reason that an unarranged overdraft fee on a deposit account is unfair is the same reason that a credit card late payment fee is unfair - these fees are set far above what it actually costs the bank to manage the default that arises."
The next administrative hearing is expected to take place on 28 November 2013. A court date for the trial is expected to be set early next year.