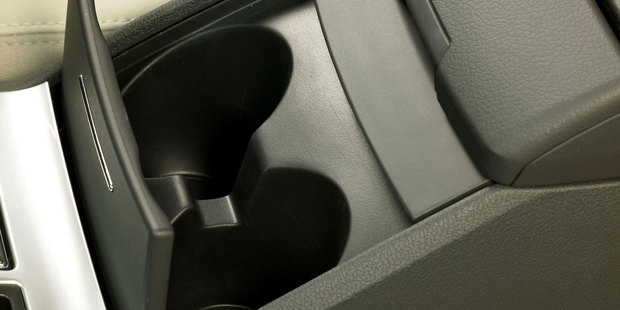 A car dealer who advertised a vehicle on Trade Me as having an MP3 input, parking sensors and reliable reversing camera has been reprimanded after the car turned out to have none of these features.
The dealer was deemed within its rights to describe a cup holder designed to keep drinks cool as being "fridge" though.
In June this year, Brijinder Pal Singh bought a 2006 Mercedes Benz C180 from Get Auto Limited for $15,850.
Get Auto advertised the vehicle on Trade Me as having: "All electrics, Digital Dash, Fog Lights, Fridge, Imported, Leather Seats, MP3 Input, Parking Sensors, Radio, Reversing Camera."
After reading the advertisement, Singh sent his son to negotiate a price for the vehicle and Get Auto's salesman, Rodney, promised a full tank of petrol, a duplicate key and a 12-month mechanical warranty.
When Singh picked the vehicle up he found it did not have an MP3 input, parking sensors, reliable functioning reversing camera or a fridge and was not supplied with a full tank of petrol, duplicate key or a 12-month mechanical warranty.
He went to the Motor Vehicles Disputes Tribunal, claiming Get Auto misrepresented the vehicle, and sought damages for the value of the missing or non-functioning items.
At a hearing in Auckland on August 29, Singh said when he contacted Get Auto, Rodney pointed out that the "fridge" described in the advertisement was a cup holder in the centre console which kept drinks cool.
Despite sending a number of email and text messages to Get Auto in the following months to sort the problems out, he received no response.
The Tribunal said in its decision it was "satisfied that Mr Singh was misled and that Get Auto's advertising and its salesman's conduct was the effective cause of Mr Singh's loss or damage".
"The Tribunal also considers that Mr Singh was misled by Get Auto's salesman's promise that the vehicle would be supplied with a duplicate key, a full tank of petrol and a 12 month mechanical warranty," said tribunal chairman C.H Cornwell.
However, it did not think Singh was misled regarding the presence of a "fridge" in the vehicle.
"No reasonable purchaser of a Mercedes C180 would reasonably expect it to have a refrigerator and would probably regard the drink cooler in the centre console to be a "fridge"," Cornwell said.
Get Auto was ordered to pay $1,906 to Singh to cover the costs of supplying and fitting an MP3 input, parking sensors, working revering camera and duplicate key.
That fee also included the cost of half a tank of petrol and 12 month warranty.