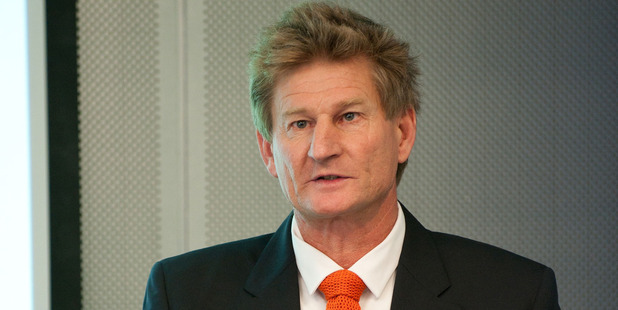 Pacific Edge chief executive David Darling is the first to admit even he did not envision his company's product - bladder cancer testing product Cxbladder - succeeding on a global basis so quickly.
After a week that witnessed the signing of two major deals with US medical companies, winning the supreme award at the New Zealand Innovators Awards, and a share price that doubled in 24 hours, Darling is "popping the champagne".
"When we started this project we were obviously hoping it would be adopted successfully in the early phases but we didn't expect to see this sort of ramping up in the share price."
Dunedin-based Pacific Edge was founded in 2001, and has since spent the majority of its time, and money, investing in research and development to create the cancer testing product which was officially launched in July this year.
The initial success of the product means Pacific Edge is now scouting for further capital, announcing an entitlement offer on Wednesday for shareholders, at a rate of two new shares for every fifteen previously held, to be sold at 55 cents each.
The company hopes to raise $20.5 million to continue the rollout of Cxbladder with two other similar tests, Cxbladder triage and Cxbladder predict, in the US and further research on alternative cancer tests.
The company was initially looking at tests for five different cancers; bladder, gastric, colorectal, melanoma and endometrial.
"The long and short of it is that the bladder cancer test showed the most promising initial signs so we went with it. The refinery process included an 18-month, $1.6 million clinical trial, before it was approved for use earlier this year."
Cxbladder is now in wide use throughout New Zealand and Australia and has been marketed as being one third the price of other testing methods, as well as being more accurate and less invasive.
The announcement last week of the US deals pushed the Pacific Edge share price to a high of $1.76 - up by $1.04 on the previous day, a high which Darling partially attributes to overseas investment following exposure in the Wall Street Journal. They are today trading on the NZX at $1.49 each.
"We have received reports of significant investment from the US and Asia, it's pretty great when you get that level of exposure, especially from the likes of the Wall Street Journal."
According to Darling, the next move for the company will be expanding into Asia and Europe. The move is already underway with approval to now sell in Spain, which has the highest rate of bladder cancer in the world.