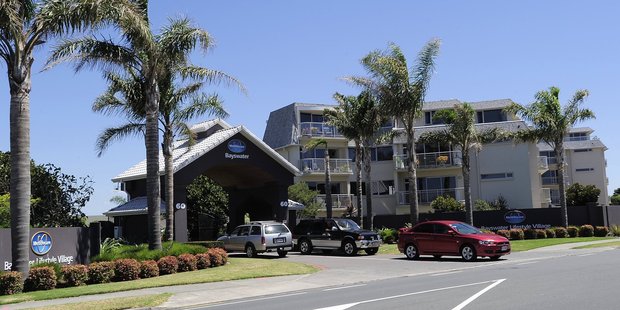 Infratil and NZ Super Fund have both announced they will be buying up big stakes in the listed retirement village operator Metlifecare.
In response to the news, Metlifecare's share price has rallied this morning by 8.5 per cent, or 32 cents, to $4.10.
Infrastructure investor Infratil released a statement this morning saying it had entered into a conditional agreement to purchase a 19.9 per cent stake in Metlifecare.
The deal would cost Infratil $147.9 million, based on a share price of $3.53.
NZ Super Fund also confirmed it had conditionally agreed to buy 17 per cent of Metlifecare, lifting its stake from 2.89 per cent 19.9 per cent.
NZ Super said it would pay $126 million ($3.53 per share) for the stake.
Both the Infratil and Super Fund deals are expected to settle on November 28.
They are buying their shareholdings from Retirement Villages New Zealand, which this week signalled plans to sell its 37.7 per cent interest in Metlifecare.
Metlifecare, which listed on the Australian stock exchange on Monday, has seen its share price rise by 19.24 per cent this year.
Infratil chief executive Marko Bogoievski said Metlifecare represented a good entry point for his company and that the aged care sector trends were "very attractive".
"The investment is consistent with many of the demographic and other trends influencing the balance of infrastructure investment activity across our portfolio," he said.
"Infratil has extensive property knowledge and can work with Metlifecare to develop its pipeline of brownfield and greenfield sites."
Goldman Sachs has entered into a fixed price underwriting agreement with Retirement Villages New Zealand Limited and Infratil plans to fund the acquisition from existing debt facilities.
Stewart Brooks, general manager of finance at NZ Super, said the retirement village industry was "a good fit" with the fund's long-term investing horizon and growth profile.
"We believe Metlifecare offers value at $3.53 per share, and look forward to engaging with the company to encourage and facilitate strategies that will add further value over the longer term."
Australian property investment group FKP Property, which manages Retirement Villages Group (RVG), said on Monday that it had appointed Goldman Sachs to sell its 37.7 per cent stake in Metlifecare, as the escrow period preventing parties involved in last year's complex restructuring neared its end.

"It's a sector that is running hot," said Matt Goodson, managing director at Salt Funds Management.
Retirement village profitability is tied to the housing market as operators make most of their money through the sale and resale of their units.
"Of course we have just been through a period when the housing market has been booming, so they are getting very strong prices as they sell their units," Goodson said.
Alan Edwards, Metlifecare's managing director, yesterday told his company's shareholders the retirement village operator is continuing to look for development opportunities in Auckland, Bay of Plenty and Hamilton - an area he described as a "golden triangle."
Metlifecare posted a profit of $120.3 million in the year ended June 30, from a loss of $141.7 million in 2012.
The company's portfolio of assets consists of 3,836 independent units and apartments and 359 rest home/hospital beds.
- with BusinessDesk