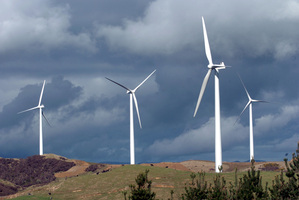 Meridian Energy's $1.50 initial public offer price could result in some "serious upside" for investors following its sharemarket debut next week, says an analyst.
But Nick Lewis, of Woodward Partners, warned that if Meridian's listing goes the same way as that of Mighty River Power - whose share price has languished well below the offer price since it listed in May - the Government will have a tough time floating Genesis Energy, the next state-owned power company tagged for partial privatisation.
Lewis said Meridian's IPO price was positive for investors.
"At $1.50 I think there's some really serious upside for the investors coming in."
The price was set at the lower end of a $1.50 to $1.80 range forecast in the company's prospectus and 10c lower than the $1.60 price cap originally set for retail investors.
The deal will raise $1.88 billion instead of the maximum $2.25 billion for the 49 per cent share, and values Meridian at $3.84 billion.
Craigs Investment Partners head of private wealth research Mark Lister said the Meridian IPO price represented a dividend yield of around 8.9 per cent.
"That's pretty attractive compared with where the market is trading," he said.
"The average dividend yield is about 5.6 per cent."
The Meridian offer only attracted 62,000 mum-and-dad investors - almost half the 113,000 who bought into Mighty River Power.
Salt Funds Management managing director Paul Harrison said the Meridian offer was "very fair", especially given the size of its dividend yield.