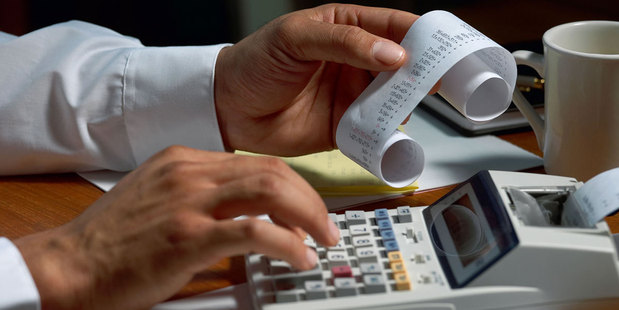 An accountant has been struck off for scamming Inland Revenue out of $280,000 by doctoring his employer's tax returns to gain false donation rebates, which were paid into his own account.
Paul James Lawrence, from Rotorua, was working for a chartered accountancy firm when he added tax credit claim forms to his employer's E-file tax return.
The claim forms, which he had prepared in the names of his employer's clients, contained false donation details.
Lawrence specified that any donation rebates should be paid to his personal bank accounts, resulting in him scamming the IRD out of more than $280,000.
His case was brought before the New Zealand Institute of Chartered Accountants' disciplinary tribunal in Wellington this week, under a charge of misconduct in a professional capacity.
"Dishonesty of the nature and degree demonstrated by the member (Lawrence) is incompatible with membership of the institute," said tribunal chairman Jim Hoare in his determination.
Hoare ordered Lawrence's name to be removed from the institute's register of members.
Lawrence did not attend the hearing and was not represented, but he pleaded guilty by correspondence.
The Professional Conduct Committee, which brought the charges, sought full costs of $9,561.
Hoare said there was no evidence of hardship on Lawrence's part and ordered him to pay the full amount to cover the costs and expenses of the hearing, the Conduct Committee's investigation, and the cost of publicity.
Lawrence had already been suspended as an accountant after an earlier hearing in May this year, where he admitted serious misconduct in relation to client monies.
Lawrence has 14 days to appeal the decision.