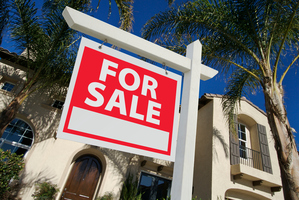 A real estate agent convicted of having a P lab on her farm will be allowed to return to work selling property.
The woman, who has name suppression, lost her licence after being convicted and sentenced to six months' community detention on the drug charge.
But after a review by the Real Estate Agents Disciplinary Tribunal, her licence has been reinstated.
The agent, identified in the decision as "Ms L", was convicted of permitting premises to be used for the manufacture of methamphetamine.
Police found the P lab after a fire on the Auckland farm in July 2009.
Ms L had allowed two males who were associated with a friend of hers to stay in a loft area above a cowshed for a night.
The next day a small fire broke out in the cowshed, which led to the lab being discovered.
She was found guilty by jury in August last year. In sentencing, Judge Grant Fraser said she would have realised what was happening when equipment was unloaded from a car into the cowshed.
"What is critical and [defence counsel] Mr Dacre has clearly accepted, is that you failed to take any steps to prevent this from happening".
Ms L said she had no knowledge of what the men were doing, and if she had known she would have asked them to leave.
She continued to work as a real estate agent until 2012, when an application to renew her licence was declined by the Registrar on the basis she was not a "fit and proper person".
In her application for review Ms L, who had been a real estate agent since 2006, said she was a single mother with a dependent child.
She said the offending was isolated and she had no other criminal convictions.
A real estate agency supported her application and said she would be offered a position as soon as her licence was renewed.
The tribunal said while it would be "presumptuous" to make a different finding from a jury in a higher court, the judge's sentencing remarks indicated the offending was minor.
It found the applicant was credible and deserved a second chance at her career.
The tribunal also found publication of the woman's name would cause extreme hardship to her business and career and cause her son stress and hardship.
It noted while it could not prevent the criminal conviction being public, the outcome of the jury trial had "by chance" not received publicity.
- APNZ