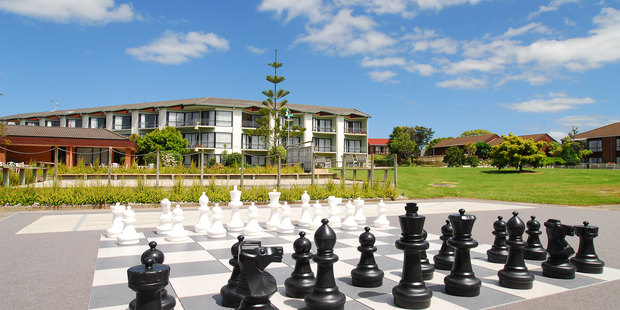 Australian investment funds are taking advantage of a buoyant New Zealand retirement village industry to exit their stakes in the sector's main players.
Australian property investment group FKP Property, which manages Retirement Villages Group (RVG), said yesterday that it had appointed Goldman Sachs to sell its 37.7 per cent stake in NZX-listed retirement village operator Metlifecare, as the escrow period preventing parties involved in last year's complex restructuring neared its end.
In a similar development, Australia's Quadrant Private Equity last week said it had sold its remaining stake in the New Zealand retirement operator and developer Summerset for $155 million, or $3.10 a share.
In both cases, the sales represented the removal, or potential removal, of big parcels of stock that had been overhanging the market in anticipation of a sale.
Despite the prospect of a lot of stock being freed up, Metlifecare's share price rallied by 26c or 7.8 per cent to $3.60.
"It's a sector that is running hot," said Matt Goodson, managing director at Salt Funds Management.
"It tells you something about the state of this market that the share price rallies by [7.8 per cent] when around 40 per cent of its stock is going to go - that's a sure sign of a bull market."
Retirement village profitability is tied to the housing market as operators make most of their money through the sale and resale of their units.
"Of course we have just been through a period when the housing market has been booming, so they are getting very strong prices as they sell their units," Goodson said.
Andrew Bascand, managing director and portfolio manager at Harbour Asset Management, said the retirement village sector enjoyed favourable demographics.