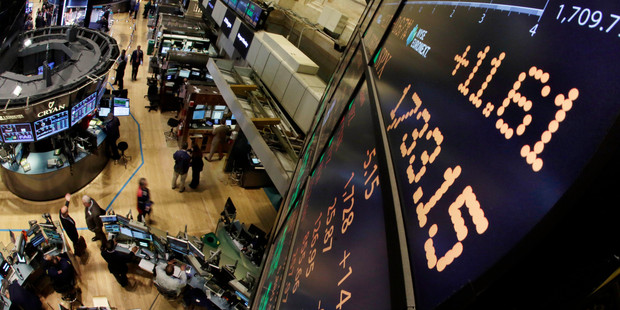 New Zealand's investments overseas increased by about $5 billion over the past year, while the amount of money flowing into the country also lifted.
Statistics New Zealand released data today showing New Zealand had money invested in about 100 different countries as at the end of March this year.
Those investments amounted to $163.9 billion, up from $158.4 billion in the year to March 31, 2012.
Some examples of offshore investment include Kiwis buying shares on foreign stock exchanges and Kiwi companies setting up overseas subsidiaries.
Of New Zealand's total investment abroad, 64 per cent was into five countries - Australia, US, UK, Japan, and the Netherlands.
Australia held its position as New Zealand's biggest trading partner, with investment there rising by $2.5 billion to reach $48.2 billion at March 2013.
A large proportion of New Zealand's investment in Australia was in shares and debt securities, Statistics New Zealand said in an explanatory video.
Meanwhile, the amount of money coming into New Zealand also increased.
Foreign investment in New Zealand was $315.5 billion at March 31, compared to $306.6 billion the previous year.
Nearly 70 per cent of that investment came from Australia, UK, US, Singapore, and Japan.
Australia's investment in New Zealand makes up about one-third of all foreign investment, with big banks accounting for much of this.
Examples of foreign investment into New Zealand include local banks borrowing from offshore and overseas investors buying Government issued bonds.
"Having investment relationships with nearly 100 countries shows just how globally connected New Zealand is," said spokesman Jason Attewell.
"Knowing which countries we invest in and who invests in us plays a key role in informing policy and trade negotiations."