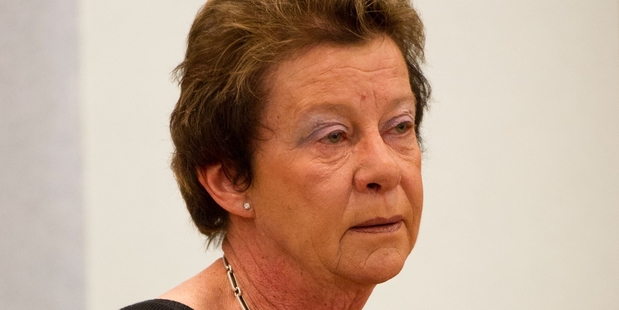 Former finance company director Ann Butler - who was convicted this year of misleading investors - has regained control of a wine company after it emerged from receivership.
Stoney Range Wines, which owned and operated two vineyards in the Marlborough region, was placed in receivership in 2011 after the company defaulted on scheduled loan repayments, a receivers' report said. According to a public notice, the receivership has ended and receivers McDonald Vague have handed control of the company back to Butler, a former director of failed finance firms Dominion Finance and North South Finance.
In May, Butler pleaded guilty to misleading investors, who were owed more than $200 million when the companies collapsed. She was sentenced in June to nine months' home detention, 80 hours' community work and told to pay $300,000 in reparation.
Butler and her late husband Terry - who was also a director of the two collapsed finance firms but was excused from charges last year after being diagnosed with cancer - ran Stoney Range as a joint venture with Waipara-based wine firm Sherwood Estate.
Stoney Range supplied grapes to Sherwood Estate, which produced wine that was sold under the Stoney Range label in Britain and Stratum Label brand in other markets, according to a receivers' report. The report also said the vineyards had been sold to repay debts owed to ASB Bank.
Last month it emerged that probation staff were concerned the $6.8 million Remuera home in which Butler is serving detention might be too large to be electronically monitored.