Amid warnings from world finance heads, focus shifts to Senate's rare Sunday meeting.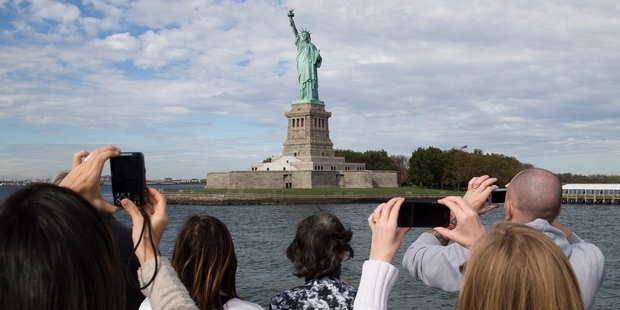 United States senators will hold a rare Sunday session (today NZ time) trying to scramble together a deal to reopen government and avoid a potentially calamitous failure to pay the country's obligations for the first time, which would send shockwaves through international markets.
With just three working days before the US Treasury's October 17 deadline for raising the debt ceiling, the focus of efforts to end the government shutdown and prevent a US default has shifted to the Senate.
While markets rallied last week on news of a stop-gap solution, the ongoing political stalemate and collapse of talks in the Congress over the weekend brought fresh uncertainty.
Amid meetings in Washington of world finance officials over the weekend, the International Monetary Fund's policy committee said the US needed to take "urgent action" to address the impasse.
World Bank President Jim Yong Kim stressed the urgency for Washington policymakers to reach agreement on raising the debt ceiling before Thursday, saying the economic fallout of failing to act could include increased interest rates, slower global economic growth and falling business confidence. Such an outcome, he said, would have a "disastrous impact" on poor nations.
Senate Majority Leader Harry Reid said "we haven't done anything yet" by way of compromise, although he and other Democrats said repeatedly there was reason for optimism.
Across the Capitol, a member of the hardcore Republican tea party caucus, John Fleming, said there was "definitely a chance that we're going to go past the deadline" of Thursday, as the prospects of a weekend deal appeared to slip away.
With the House of Representatives negotiations in tatters, Obama called a snap meeting at the White House with the Senate's Democratic leadership to regroup.
"Their conclusion was that while Democrats remain united, Republicans have yet to coalesce behind a clear negotiating position," a Senate Democratic aide said.
Last week, House Speaker John Boehner and his team met Obama and suggested a six-week extension to US borrowing authority.
Despite previous comments that the White House would be open to such a plan, Obama said he wanted a long-term deal.
"It wouldn't be wise ... to just kick the debt ceiling can down the road for a couple of months, and flirt with a first-ever intentional default right in the middle of the holiday shopping season," Obama said.
The shutdown has sent ripples nationwide. The White House noted four of five Nobel Prize-winning scientists doing research for the federal government had to be furloughed.
Some states, wanting to stop loss of tourist money, have put up their own funds to temporarily reopen national parks and monuments - such as the Statue of Liberty - after the Obama Administration gave them permission to do so without promising any reimbursement.
- additional reporting AP, Bloomberg