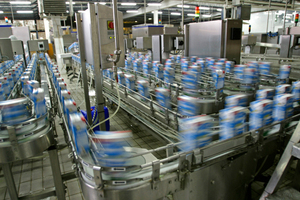 Catherine Beard, executive director of manufacturing and exporting at BusinessNZ on why overseas manufacturing is a necessity for many - but not for the faint-hearted.

What should companies think about before appointing an overseas manufacturer?
Keep in mind that while there might be price advantages, that needs to be weighed against the cost of overseeing production quality.
Also, overseas manufacture can require bigger volumes so you need to be ready to scale up customer demand.
Some businesses also find there are advantages in keeping their idea's innovation and R&D close to where they manufacture.
Be prepared to spend time bedding in a new manufacturer and be prepared for things to not always go right the first few times.
Be prepared to have your own people on the ground overseeing things.
How do businesses go about finding a foreign manufacturer?
Different countries become known for manufacturing different things - for example, Vietnam for clothing and textiles, Korea for electronics. Also note that things change. As wages increase in China, low-cost manufacturing is spreading to other countries or to other provinces of China away from the traditional manufacturing regions. Seek the advice of other exporters who manufacture overseas and consider joining ExportNZ to make contacts. New Zealand Trade and Enterprise is another valuable source of advice.
How much time should you be prepared to spend on the ground overseas?
I have heard exporters say you need to be in the plant when your manufacturing run is in production. If things are wrong they need to be pulled up immediately. Once the goods are shipped, recourse can be poor.
How do you make sure an overseas factory is not going to reproduce your product for others?
This can be a real risk. Exporters have different ways of dealing with it, but one way is splitting up the manufacture of the product between two or more manufacturers. Note that when you are costing manufacturing you should include this as a cost, as it does add more steps into the chain.
Tips for businesses looking at manufacturing overseas from Brolly sheets director Diane Hurford:
Minimum order quantities
Overseas manufacturing is typically cheaper but you may have to order 10,000 units. You need to be sure you can sell what you order and that you have the money to pay for it.
Risk - be prepared
It is a gamble that what turns up is what you wanted. Sometimes a sample unit will be quite a different quality from the bulk order.
Beware duty rates, shipping fees and fuel surcharges
The price you get from the supplier isn't the landed cost.
Do your homework
I went to China to be certain the factory wasn't a sweat shop. I did a night school class about doing business in China. It took about 12 months from start to receiving the first order.
Quality control
Check quality. I still use my original supplier and he has helped me grow my business as I have helped him to grow his. It is a real partnership.
Avoid getting ripped off
There is no sure way to avoid the factory supplying your designs to others.
You just need to hope you have a good enough relationship.
Get on a plane
Be prepared to travel and build the relationship.
Catherine Beard is executive director of manufacturing and exporting at BusinessNZ.