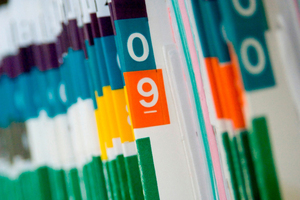 A call by Abano Healthcare for former director Peter Hutson to come up with a price for his half of their jointly owned audiology business has failed to elicit a public response.
The listed healthcare business yesterday issued a challenge to Hutson and Australian private equity firm Archer Capital to name a figure with which they would either sell the 50 per cent stake in Bay International to Abano or buy Abano's shares.
Hutson and Archer made a takeover approach to Abano's board in August to buy the entire healthcare business
But they were rebuffed by the company, which said the offer failed to reflect Abano's value or prospects and the bidders were not offering an approach different from the company's strategic plan.
Yesterday, Abano chairman Trevor Janes said under the Hutson/Archer offer a nominal value was ascribed to the audiology business in which Hutson would acquire the other half if the deal went ahead.
In its full-year accounts to May 31, Abano valued its 50 per cent stake at $12.9 million.
The audiology business has yet to make a profit but is expected to do so by 2016.
The value was approved by the board, including Hutson, and auditors PwC.
"We call on Peter Hutson to respond to our invitation to name the price and agree to transact on the basis we have offered," Janes said.
Hutson did not return media calls. Sources close to Hutson said the audiology issue was a sideshow designed to bait a response.
Hutson and Archer, which combined own around 15 per cent of Abano, have asked to undertake due diligence on the company but have been turned down by the board.
Hutson resigned as a director last month after pressure from other board members over his conflict of interest.
Janes said yesterday the sale of the audiology business to one party or the other would be a further step in removing Hutson's conflict of interest.
Murray Brown, a senior portfolio manager at Fisher Funds which owns 8.77 per cent of Abano, said he was happy with the way Abano was handling the potential takeover.
"We concur with the company's view that the $6.97 to $7.14 indicative price range undervalues the company."
Shares in Abano closed down 19c at $6.65 yesterday.