Cornwall Park Trust Board says lease structure under review after eight find massive new rents unbearable.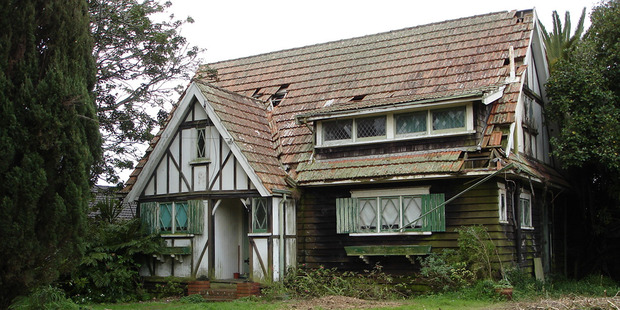 Eight homeowners have abandoned exclusive Auckland leasehold properties to the Cornwall Park Trust Board.
John Clark, board chairman, said eight properties reverted to the board after 94 leases came up for renewal in 2005, ending ground rent deals set 21 years previously when Auckland values were far lower.
"Of those 94, 73 have renewed, 13 are about to be completed and eight declined to renew," he said of the contentious situation where annual ground rents at 110 Greenlane and One Tree Hill properties start from about $30,000 a year but are said by upset locals to be skyrocketing up to $90,000 a year.
All eight homeowners are thought to have walked off the properties, unable to pay massive new rents.
Details have only emerged of one of the eight: High Court documents showed lessee Yong Xin Chen forfeited 21 Maungakiekie Ave when her ground rent shot from $8300 to $73,750. Even though she left, the board won judgment for $348,284 in backdated ground rent, renovations, auctioning and legal fees.
The board is increasingly being forced into being a landlord rather than lessor as people forfeit their homes.
But Clark said most lessees had renewed under the new terms and the process had generally gone well.
"It's taken a long while but that's primarily because we've had three court actions and a lot of tenants," he said referring to 2008-2011 High Court, Court of Appeal and Supreme Court action which the lessees ultimately lost.
"Once the court proceedings were commenced, they didn't want to continue with the renewal process until the court process was completed."
The board won't say how much it is charging for each property, except that under the trust deed, lessees must pay 5 per cent of the property's value annually, reviewed every 21 years.
Angry lessees decrying punishingly high ground rents point to the vacant site at 46 Maungakiekie Ave, arguably the area's most exclusive street, where a house fell into such disrepair that it had to be demolished. All sale attempts have failed on the property, valued at $1,060,000 in 2011. Residents are worried the empty-section malaise could spread.
Tony Larsen, board finance and administration manager, said attempts to sell leases on seven forfeited properties had so far failed.
"We have seven ex-lease rental properties, two of which are currently being repaired and reinstated to be able to rent out. These properties reverted to the trust board when the lessees did not renew their lease. The lease was auctioned as required under the lease and did not sell," Larsen said.
But the board is now proposing lease changes. Adrienne Young-Cooper, board member and town planner, said: "We're all agreeing we need to modernise the lease."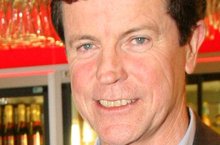 Leasehold properties throughout New Zealand - particularly Auckland - had been studied and reviewed and it seems a seven-year term could be offered.
"We are very much in the process and don't have any firm proposals," she said. "We started from the position that we need to look at the leases to improve their attractiveness to both lessees and lessor. Our lease is not exactly the same as any other lease. A number of the leases had seven-year rental reviews," she said, referring to lease deals which either charge market rent or 7 per cent of of a property's value.
"Five per cent is the lowest of all the fixed rental factors and 21 years is the longest that anybody has with respect to rent renewal period."
Her family home in Renown Ave off Wheturangi Rd was leasehold to the board but freeholded years before she bought.
"When I came on the trust board, there was a firm policy in place not to freehold and that hasn't changed. There had been a small window in the 1980s of when freehold was offered," she said.
Sam Lotu-Iiga, Maungakiekie MP, said he hoped the leases could be changed and wants the board and the lessees to talk about the issues.
Clark said changes could be negotiated with individual lessees.
Cornwall Park Trust Board
*Owns 110 Greenlane/One Tree Hill properties.
*Auckland Council (July 2011) valuation total $103.8 million.
*Charges 5 per cent of a property's value in leasehold fees annually.
*Ground rent reviewed every 21 years under Glasgow lease.
*Board now considering changes to lease structure.
*Ground rent might be reviewed on much shorter terms in future.