Sluggish Far North property market means coastal retreat can be yours for just under $4m.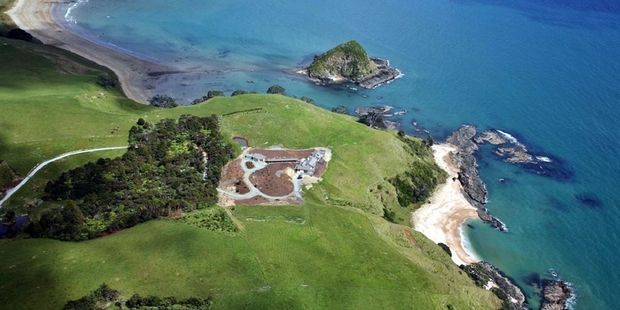 Gary Rodrigue and Aaron Allbright have had to return to California. Fancy a property bargain in the tough housing market?
A stunning Far North coastal property has had its price slashed by $8 million - but you'll still need almost $4 million to get your hands on it.
Anyone wanting to buy Vara Prasada near Taipa in the Far North would have had to pay as much as $12 million two years ago, but now it's on the market for $3.97 million.
The 16ha coastal beachfront retreat overlooks Doubtless Bay and is advertised as a four-hour drive "or a 45-minute helicopter ride" from Auckland.
The 3500sq m property has a giant outdoor entertaining area, tiled patio, jacuzzi, American barbecue, three outdoor gas heaters and two outdoor and two indoor fireplaces for year-round entertaining.
The two-bedroom house, designed by Ponsonby architect Rick Lambourne, has 5m-high ceilings.
Agent Murray Bright of Harcourts said $3.97 million was beneath the property's $4.35 million valuation, effective from August and the new owner would get 16ha of farmland and extensive coastal access.
"The farm component of the property is run as a separate business and could provide some excellent tax benefit opportunities," the ad says.
The property was built as by former IBM vice-president Gary Rodrigue and his partner, Aaron Allbright, who retired from Los Angeles rat race to New Zealand.
But two years ago Mr Allbright was diagnosed with a rare cancer, forcing the couple to return to California so he could have treatment.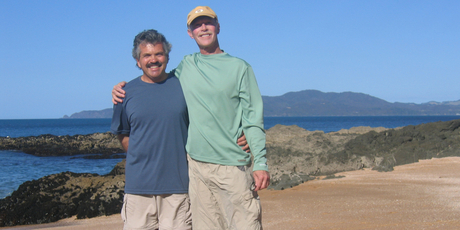 Vara Prasada means "sacred gift" in the Indian Sanskrit language.
Far North real estate had suffered somewhat lately, Mr Bright said, although he was encouraged by more activity in the past few months, mainly around the Bay of Islands.
Real Estate Institute figures for August showed Northland's median price up $7750 or 2.6 per cent compared with a year earlier, but it is taking longer to sell properties - up from 66 days in July to 72 in August.