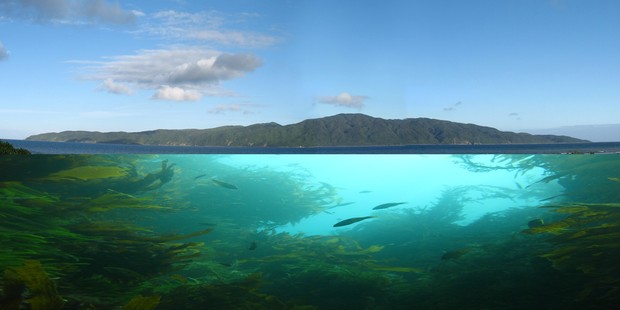 Air New Zealand is contributing an extra $4.5 million to the Department of Conservation with a new focus on marine protection.
The funding is on top of the $2.9 million committed last year and in total, the airline will be committing $7.4 million to conservation; $5.4 million on land and $2 million on marine as part of its partnership with DOC, said Conservation Minister Nick Smith.
Funding was a mix of both direct cash and services and will run until mid-2017.
Smith said marine protection was the new frontier for conservation and vitally important for New Zealand.
There are 10 new marine reserves proposed over the next year around the West Coast, Akaroa and Kaikoura coastlines, and the Sub-Antarctic Islands.
During the first 18 months of the partnership has seen "significant gains" on land with the reintroduction of species like kiwi, whio, pateke and robins to National Parks and record increases in the number of people experiencing the Great Walks.
Air New Zealand chief executive Christopher Luxon said the airline had transported more than 500 native birds and reptiles on the airline's domestic network. Biodiversity projects had also been established around the Waikaremoana, Milford, Routeburn and Rakiura Great Walks to control predator numbers, undertake environmental monitoring, and reintroduce native species into their natural habitat, Luxon said.