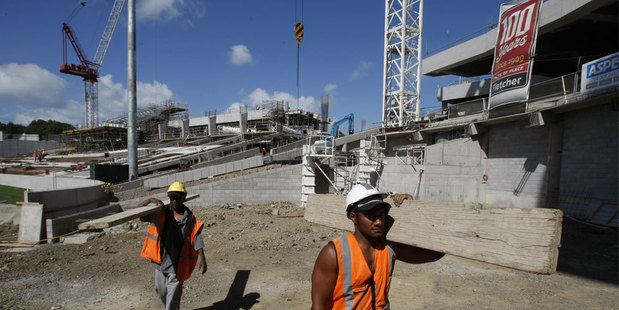 Job opportunities for builders have skyrocketed, with a 71 per cent increase in online job listings compared to the same month last year according to data released today.
Figures released by online job listing site Seek show the building trade is reaping the benefits of growth, while trades and services roles across the country were up 12 per cent.
Seek general manager Janet Faulding said a combination of growth in Auckland's housing market and the on-going Christchurch rebuild had driven the surge in building-related jobs.
There was also a big jump in the number of labourer jobs listed, up 51 per cent.
"Job growth in the building sector is creating a wide range of opportunities across the country for both highly skilled builders and those looking for apprenticeship roles", said Faulding.
This sector had now become the second greatest area of opportunity on the Seek site, up three spots from last year, now behind only the IT sector.
July and August also recorded the highest job advertisement figures for the year. Across the two month period more than 1,300 trades and services roles were listed in Auckland, with almost 1,000 roles in Canterbury and more than 480 in Wellington.
"The trades currently offer solid career opportunities but, of course, there's also the added benefit of a low investment required for training and the fact that, unlike 700,000 New Zealanders, those considering a trade-based career won't have a student loan to pay off", Faulding said.