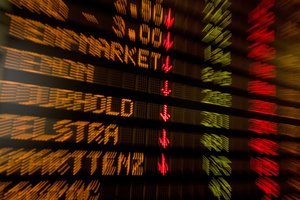 The head of recently listed SLI Systems urged other fast-growing companies such as Straker Translations and Vista Entertainment Solutions to go for a stock exchange listing when he spoke at the Morgo conference for entrepreneurs in Queenstown.
"The more of us that do it the better for all of us," said the firm's co-founder and chief executive Shaun Ryan. "I would encourage people capable of listing, companies bigger than us, to do it."
Ryan said he did not know if Vista Entertainment, which produces software used in cinemas, was planning to list but the company should be considering it was bigger than SLI, which develops search engine software and listed on the NZX in May.
Auckland-based Straker Translations, which provides translation services to businesses, indicated in March that it planned to list on the NZX within the next six to 18 months.
The conference also included talks by Wrightspeed's Ian Wright who co-founded Tesla, now listed on the Nasdaq for $21 billion.
Deborah Lee Marlow, an investor and entrepreneur who built Award Software International, the world's third largest Bios systems software house, said New Zealand start-ups were too eager to take handouts from the Government or angel investors.
"There's no government funding or anything in America at all. If you want to start a company, you do it yourself and if the product does not sell then you are not going to eat," she said.
Wellington-based Marlow heads the New Zealand chapter of the Women Presidents' Organisation and is looking to work with second-tier Kiwi businesses wanting to go global.
"I'm searching for something new to help grow into a global success - preferably a youngish company but a post start-up that has a product or service and a founder that I can believe in."
Marlow was impressed by Social Code founder, Siobhan Bulfin, an up-and-coming New Zealand entrepreneur who has opted to win customers before seeking finance.
Social Code provides patient engagement and behaviour change solutions in the form of online communities and social, mobile applications and is making inroads into the United States.
"I did this without capital, just bootstrapping and getting customers first," said Bulfin. "Raising capital was the best thing I never did."