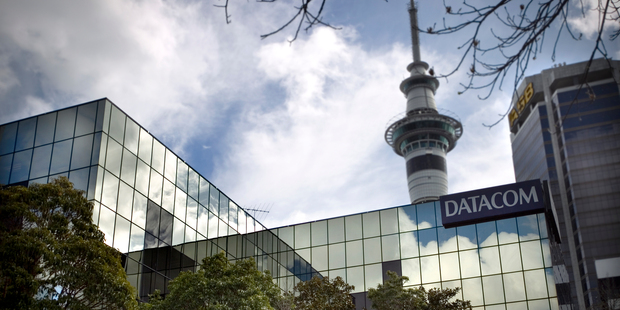 Privately held New Zealand information and technology leader Datacom Group is reporting it improved net profit after tax by 43 per cent in the year to March 31, on a 10 per cent lift in total revenues.
After-tax profit of $36 million does not include any one-off surplus proceeds from the $25 million sale of the company's Asian call centre operations during the year.
Total revenues rose to $870 million, with New Zealand revenues up 11 per cent to $417 million and its Australian and ongoing Asian operations turning over $454 million, up 10 per cent, the company said in a media statement.
Datacom does not issue full financial statements.
"At March 2013, the group continued to show solid compound annual growth rates over 10 years with a 14 per cent rate for revenue," said chairman Craig Boyce. "This is a match on the previous year and a nine per cent rate for profit. These consistent results demonstrate on-going financial stability across the group and the success of the Datacom business growth strategy."
It opened a new data centre north of Hamilton during the year, expanded its Auckland data centre with a fourth data hall as part of a $51 million capital expenditure programme. It also purchased an SAP payroll business in Victoria, Australia, along with the purchase of Datacom shares from Datacom shareholders to bring total reinvestment in the group for the year to $66 million.
During the year, New Zealand Post sold out of its 23 year association with Datacom, with the New Zealand Superannuation Fund picking up the 35 per cent shareholding previously held by NZ Post, and have since raised its holding to 37.3 per cent.
Datacom operates from 23 offices in 16 cities across New Zealand, Australia and in Malaysia and the Philippines.