Children arrive for princess festivities at Club Girly Girlz to find doors locked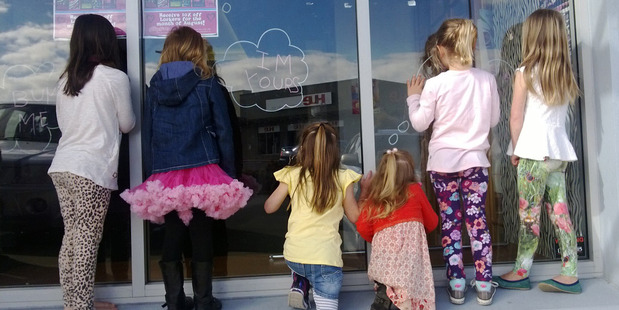 A chain of popular kids party venues has gone under, leaving parents out of pocket and little girls in tears.
Auckland 7-year-old Molly Arthur had been looking forward to her princess party at Club Girly Girlz in Albany for weeks. Mum Jayne Arthur had paid a deposit on the $400 party, which included food and a pampering session for her daughter and 10 friends. When the group arrived for the party last Sunday, they found an empty shop and a locked door.
"I was standing there in the carpark with 11 very disappointed girls, the birthday cake in the car and nowhere to have a party." Arthur then paid for the girls to go to a Chipmunks playground.
Later that day, a group of 13 girls arrived to celebrate Yong-Hill Yu's 7th birthday. Yong-Hill's mother, Young Park, rang other stores before sending the children home.
"I had paid $175 deposit and there was no phone call, no email, no text to cancel the party," Park said.
"The girls were very upset, they were supposed to have the deluxe party but now we will have it at home later."
The owners, Auckland businesswoman Catherine Mary Louise Casey and husband David Gregor Casey, were not available to comment. The company went into liquidation on August 28. About 50 creditors are owed more than $80,000.
It is understood that staff called parents to cancel party bookings but were unable to reach everyone.
Liquidator Paul Vlasic, at Rodgers Reidy, said 30 parents had reported cancelled parties.
Gary Marshall, the owner of the one surviving Club Girly Girlz store in Christchurch, said he was trying to stay open.
"We are disappointed that just months after we signed up to what we were told was a promising company, we are fighting to keep our business going," Marshall said.
Catherine Casey's other business, Apparel House, which supplied garments for major events such as the Rugby World Cup, went into receivership in July.