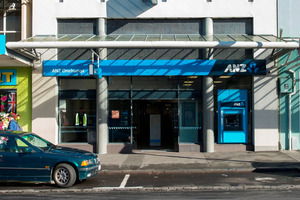 Export commodity prices rose 0.7 per cent last month in both world price and New Zealand dollar terms.
ANZ's commodity price index is up 26 per cent on a year ago, at its third-highest level and just 5.3 per cent off its peak last April.
The increase was broad-based with 11 of the 17 commodities the index tracks rising while four declined.
Skim milk power and aluminium both rose 3 per cent. In aluminium's case it was off a four-year low in July and it is still 40 per cent below its peak in July 2008.
Dairy products make up 44 per cent of the ANZ commodity index. Whole milk powder was up 2 per cent, and cheese and casein up 1 per cent, but butter fell 2 per cent.
"Milk powder prices continue to grind higher despite well-publicised food safety issues," said ANZ economist Steve Edwards.
It was a small relief last week that the subsequent extensive testing of Fonterra's recalled whey protein concentrate found no clostridium botulinum, ANZ said in its weekly Market Focus on Monday.
The ANZ economists said they were encouraged by Fonterra's upward revision to the forecast 2013/14 milk price, which if achieved would make the total payout the highest on record and pump an additional $3.5 billion into the rural economy, compared with last season.
"While the usual experience after drought is for agricultural production to stall for a year or two, this may not be the case this time around. The general sense is farmers have navigated this drought episode better than in the past," they said. The mild winter weather had helped pasture covers recover faster than expected.
"... this bodes well for a strong start, and more normal weather conditions over the summer should lift yields and year-on-year production."
Beef prices rose 1 per cent last month.
"Beef prices usually pick up at this time of the year, in tandem with the US barbecue season, but have been a little late this year in starting their climb," Edwards said. "More encouragingly, kiwifruit and apple prices have held up when export prices would typically experience a seasonal decline as the Northern Hemisphere export season tails off."
Although the NZ dollar rose against the US and Australian dollars last month, it weakened fractionally on a trade-weighted basis and the commodity index rose 0.7 per cent in NZ dollar terms, to be 29 per cent up on a year ago.