Terry Nicholas, founder, Nicholas Associates and co-founder of online accounting business Firstmate, the idea for which came out of an all staff retreat in Queenstown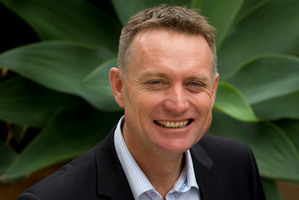 Why did you start having company retreats?
We ran our first conference in Fiji after we had a few performance issues and staff changes in one year. Andrew Maddren, my co-director and I agreed with the team that if everyone met their performance targets and if there were no changes to the team during that 12 months, we would go on conference - which we did.
It worked so well, that we have since run several more conferences in Fiji, then Queenstown and several around the Auckland region.
Who of your staff goes? And how long did you go for?
All of the team attend, no spouses, leaving Thursday evening and back Sunday evening.
Do you plan to have them annually now or just when called for?
We aim to have them annually, but we have missed one year.
What new ideas for the business have you had during the break away?
We advise clients to take time to work "on their business" and not "in their businesses" and so it was a chance for us to do the same.
We have a set agenda of topics centered around how to exceed client needs, strategic reviews of the industry and economy, improving internal processes, upskilling on certain technical matters and then mix it up with large sections of fun teamwork opportunities.
The Firstmate concept came from one of our conferences, as did our business improvement model which measures and sets goals around profits, business risk and lifestyle. Our concept of the Virtual CFO function has also come from one of these get togethers, which we provide to some clients in the new cloud based accounting environment.
What else comes out of a staff trip away?
It is a great way to integrate new team members into the team. It gives them a chance to get to know everyone in a relaxed environment.
Everyone is required to contribute to the conference in some way, which helps to build stronger team. Everyone gets to know each other much better, which makes it easier for them to work more closely together in a work setting.
Any tips to other companies thinking of starting a regular trip away together?
• Ensure you get way for at least one night.
• Direct flights ensure your time away is used effectively.
• Resorts are an ideal of keeping everyone together.
• Whether it's sport or business, you have to have fun.
• Fun activities and challenges are essential - we ran a competition between teams during the weekend centred around Rugby World Cup teams, or America's Cup teams, which rewarded a range of personal skills and feats including a cook off in a restaurant where teams had to cook a speed dish, blindfolded kayaking, luge racing, a midnight swimming race and extra points for the team members who coaxed the hotel band to allow him to sing a song on stage. I think that was worth a million points!


Next week: The characteristics or the DNA of an entrepreneur is something which has fascinated many business schools around the world. At this week's Morgo conference, the event designed purely for entrepreneurs, I will see these people up close and find out what makes them tick.