Airline's stock up 1.5 per cent to $1.39 after firm reports annual profit more than doubled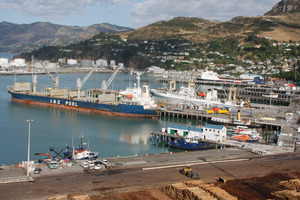 New Zealand shares rose as Air New Zealand and A2 Corp posted earnings growth, and Fonterra Shareholders' Fund gained a day after the dairy group's whey protein tested free of a bacterium that could cause botulism.
The NZX 50 climbed 10.78 points, or 0.2 per cent, to 4520.5. Within the index, 21 stocks rose, 20 fell and nine were unchanged. Turnover was a higher-than-average $160 million, with large volumes of Guinness Peat Group and Heartland New Zealand.
Air New Zealand rose 1.5 per cent to $1.39 after reporting that annual profit more than doubled, beating estimates, as it squeezed more revenue from a rising volume of passengers and benefited from favourable foreign exchange movements. Trading so far in 2014 was "encouraging", it said.
A2, which markets milk products with a protein variant said to have health benefits, rose 2.8 per cent to 74c, having touched a record 77c, after posting a 51 per cent jump in sales to $94.3 million in the 12 months ended June 30 and more than doubling operating earnings to $10.6 million.
Units of the Fonterra fund gained 2.5 per cent to $7.05. The company yesterday briefed investors on the contaminated whey protein concentrate scare, which was shown on Wednesday to be groundless because the bacteria identified are not a food safety risk.
Guinness Peat Group, the owner of the Coats threadmaking company, gained 2.8 per cent to 55c, with 60 million shares traded. The company said on Wednesday that it was focusing on cutting costs as an investigation by the British pensions regulator delays its plan to wind up most of its investments and focus on Coats.
Heartland, the nation's newest bank, was unchanged at 87c as 13 million shares changed hands.
Financial services firm Pyne Gould Corp rose 3.3 per cent to 31c after it returned to profit in the latest year and beat guidance by 48 per cent. It made a $44.4 million profit, with $25 million from asset sales and stronger operational returns.
Shares in Mercer Group were unchanged at 22c after the stainless steel fabricator more than doubled annual earnings before interest, tax, depreciation and amortisation to $2.5 million, and saw bigger profits to come.
Lyttelton Port stayed at $2.70 after reporting a 5.3 per cent fall in annual profit, adjusted for the Christchurch quake. That was near the bottom end of guidance, though the port reported stronger volumes going through the hub.
Hellaby Holdings slipped 0.7 per cent to $2.86 after the diversified investor reported a 5.8 per cent fall in annual profit to $18.2 million, and predicted more acquisitions.