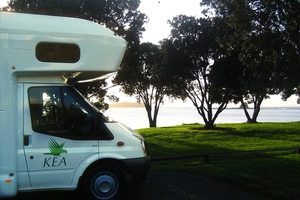 Tourism Holdings, which merged its campervan rental business with two rivals, United Campervans and KEA Campers, last year, posted an annual profit at the lower end of its forecast range as weak demand in Australia weighed on earnings.
Earnings before interest, tax and financing costs fell 11 per cent to $14.6 million in the 12 months ended June 30, compared with the company's forecast of $14 million to $16 million. Sales rose 12 per cent to $224.6 million.
Earnings at the New Zealand unit remained unchanged at $5.5 million. Net profit fell 12 per cent to $3.8 million.