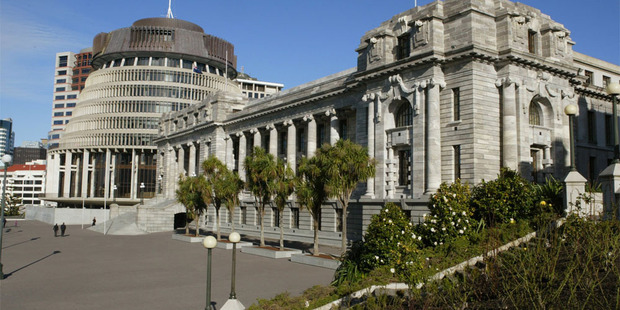 A law described as a "once in a generation" change to capital markets rules that "addresses the lessons from the global financial crisis" was passed by Parliament last night.
The Financial Markets Conduct Bill, which rewrites many of the rules for how financial products and services are offered to the public and how they are operated, passed its third reading 104 to 16, with the Greens, Brendan Horan and Hone Harawira voting against it.
Commerce Minister Craig Foss said the law "will provide better information and protections for investors and clearer rules for companies looking to raise capital".
The law "addresses the lessons from the global financial crisis and the failure of finance companies", Foss said.
See a Financial Markets Authority FAQ on the changes here.
The bill replaces the Securities Act, the Securities Markets Act, the Securities Transfer Act, the Superannuation Schemes Act, the Unit Trusts Act and parts of the KiwiSaver Act.
Foss said the key changes in the bill include making it necessary for issuers to prepare a single product disclosure statement to investors, advisers, analysts and commentators.
As well as this, it creates two new online public registers that will make offer documents and information much more accessible to investors.
The law also introduces a new system of escalating penalties for breaches of regulations from infringement notices for minor matters to penalties of up to $1 million for people, $5 million for companies and criminal penalties of up to 10 years in jail. This is up from the present 5 year maximum jail sentence for breaches of the Securities Act.
It also put new duties on fund managers and supervisors, creating stronger governance requirements.
Different parts of the law will be phased in over time, with the first due to kick in from April next year.
Law firm Chapman Tripp said this morning that much of the detail from the law was still be filled in by regulatory changes.
"One of the drivers of the reforms was to bring the legislation up to date with modern technologies. It does this through the new electronic securities register and through the ability to receive and disseminate information on line," Chapman Tripp said in an advisory note.
"Another important driver....is "to promote innovation and flexibility in financial markets'...we think that, on balance, it has ticked both boxes," the law firm said.