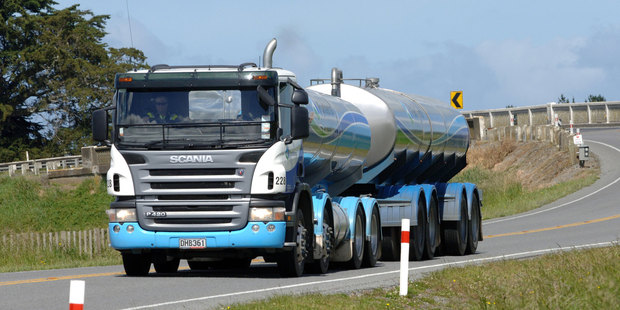 Fonterra has raised its forecast farmgate milk price for the 2014 season by 30 cents a kg of milk solids to $7.80 per kg.
The increase, along with a previously-announced estimated dividend of 32 cents per share, amounts to a forecast cash payout to Fonterra's dairy farmers of $8.12.
Fonterra's chairman, John Wilson, said the higher farmgate milk price reflected continuing strong international prices for dairy.
"Current market views support commodity prices remaining at historically high levels longer than previously forecast," he said in a statement.
The two most recent GDT (GlobalDairyTrade) events have seen prices hold, and significant volumes sold. Both factors contributed to the updated forecast, he said.
The cooperative will report its annual result on September 25.