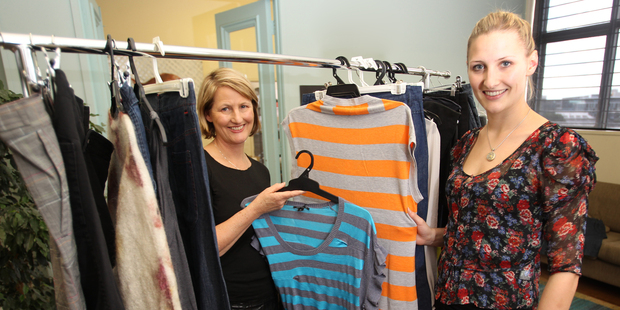 Jill Hutchinson, organiser of the Designer Garage Sale held on the weekend of the September 7 and 8 at the Viaduct Event Centre as well as a number of events around NZ Fashion Week and a number of Bowls New Zealand events.
What are you setting out to do with the Designer Garage Sale?
We offer the public the opportunity to purchase a piece of designer clothing at a great price. Many of the designers man their own stand, so often it is also an ideal opportunity for them to meet their customers face to face, to see how the garments fit, find out what works and what doesn't. This interaction really helps build and better their brand. If used well, the Designer Garage Sale is a great marketing tool and a wonderful opportunity to capture or add to a label's database, which has become a vital asset with the rise of online shopping.
Has it grown over the years?
Absolutely. The Designer Garage Sale has grown as NZ Fashion Weekend has grown with new designers coming on board every year. Both events are now very much part of the Auckland fashion calendar and going from strength from year to year.
What feedback do you get from customers and from designers?
Customers say they love the bargains they get which often include exclusive samples and that they can't wait for the next sale. Designers enjoy the face to face with existing and new customers, great sales and the chance to grow their brand.
What do you think events like this do for the fashion industry?
It is an interesting time in retail, and designers really have to be on their game in order to maintain a healthy business. The Designer Garage Sale puts them close to the coalface, the people who buy their label and can keep a business afloat. The event is also a chance for fashion fans to get designer clothing at an affordable price, which is essential now that many international online stores ship free to New Zealand.
Is it a money making venture for you?
We saw a niche for an event like this and wanted to do something innovative. It is a great deal of work to organise but also great fun; and of course comes with the bonus of picking some sensational bargains.
What other events are coming up?
As far as the fashion industry, not until next year's sale; but it will be a very busy season ahead for Bowls NZ. It is our Centennial year so we have some special events planned, along with the build-up to the next Commonwealth games.


Next week: We tend to associate corporate retreats or company conferences as something only for big companies. But for successful and fast growing SMEs,an informal getaway with your staff can be incredibly fruitful and doesn't have to cost the earth. Tell us how you get together with staff out of work.
I am especially interested in how internationally active New Zealand businesses manage to get their staff from all over the world together from time to time.