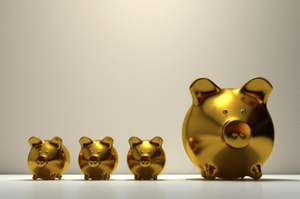 The New Zealand Superannuation Fund says it is willing to go where others fear to tread with regional irrigation schemes.
Its head of direct investment, Nigel Gormly, says the fund will contemplate investing in schemes' initial fundraisings.
That is in contrast to some other institutional investors who say they will keep their hands in their pockets until schemes are up and running.
Gormly predicts resource sustainability will develop as an investment theme over the next few years and the fund wants in at the ground floor. "It is key for us to work with good partners to be able to look through and understand what the risks are and put in place strategies for managing those risks.
"But we are certainly comfortable taking development risk," says Gormly.
The Super Fund won't, however, be getting any indirect exposure to irrigation through its cornerstone investment in Morrison & Co's Public Infrastructure Partners fund which invests in public-private partnerships in Australia and New Zealand.
The fund's manager, Stephen Proctor, looked at the Ruataniwha Water Storage project in central Hawkes Bay but won't be investing in the early stages.
"We had early discussions ... the development side team were very clear that the uptake risk was going to be an investor risk and we didn't invest as a consequence."
Proctor says he may look again at Ruataniwha once demand for the scheme's water is clearer and returns more certain.