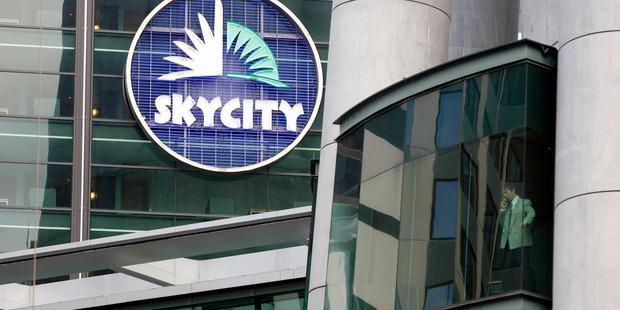 A group of 20 Asian gamblers who left without paying debts of $2.4 million are getting some of the blame for a drop in SkyCity's profits.
It is thought the group has also ripped off other casinos.
Nigel Morrison, SkyCity chief executive told a briefing this morning the group had been active at other casinos but none that SkyCity owned.
"These guys have also done this at other properties. It's a fact of doing business in this space," he said.
SkyCity has upped criminal surveillance after being scammed, hiring a top casino crime-buster, Morrison said.
"Not one of them was a particularly large player," he said, but SkyCity had been unable to get the owed money back from the group.
"They were in the property in the first half of the financial year and we are still working hard to recover the money but we have not been successful," said company chief financial officer James Burrell.
SkyCity Entertainment Group this morning reported an eight per cent dip in its profits for the year to June 30.
Net profit fell from $138.9 million to $127 million, while sales fell 0.3 per cent to about $948 million.
It laid some of the blame for the disappointing result on the group who were playing the card game Baccarat.
It is thought the money lost had been lent by the casino to the group.