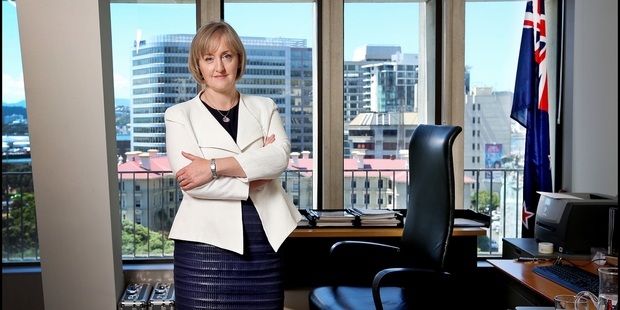 Lines company Chorus would benefit and consumers would lose out from Government proposals made at the start of a review of telecommunications law, says an industry group and the Labour Party.
Chorus' share price jumped to its highest point in months yesterday and closed up 4.48 per cent at $3.03 as Communications and Information Technology Minister Amy Adams released a discussion document as part of an examination of the Telecommunications Act.
The Government fast-tracked this review after a proposal from the Commerce Commission in December to cut what Chorus charges retailers for access to wholesale copper internet services by $12 a month.
Chorus has complained bitterly that if copper network pricing was pitched too low, it would kill customer appetite for fibre services being rolled out as part of the Government's $1.5 billion ultra-fast broadband network.
The discussion document released by Adams yesterday proposed to set the wholesale monthly copper price Chorus charges in the range of entry-level wholesale fibre prices.
This range, of $37.50 to $42.50, was below the present monthly wholesale copper price of $44.98, meaning the price would result in a cut of between $2.48 and $7.48 per month, Adams said.
Even a price reduction at the top end of this range would, however, be less than the $12 a month cut proposed by the commission last year.
Adams said this approach would see "consumers get the benefit of lower prices for their existing services in the short term, and also have access to the long-term benefits of replacing the copper network with a modern fibre network".
Her counterpart in the Labour Party, Clare Curran, hotly disagreed and said the Government had "given its mates at Chorus a huge windfall" by proposing to set the price of copper broadband the same as fibre.
"It is price-fixing to suit its mates at a cost to consumers.
"[The minister] has essentially let Chorus set the price for copper broadband so that their fibre broadband is not undercut," Curran said.
InternetNZ chief executive Jordan Carter said Chorus shareholders would be the winners from the proposals in the discussion document, while consumers would be the losers.
"Options for copper pricing in the discussion document would all boost prices higher than what is likely under today's regulatory regime.
"The argument for doing so - that copper should match fibre prices - simply does not stand up to scrutiny," Carter said.
Telecommunications Users Association chief executive Paul Brislen said yesterday's proposals "sidelined the Commerce Commission".
"Instead of having an arm's length, independent Commerce Commission, we will have prices set by the minister or, at best, a commission that can only act in a manner that can only be described as highly prescriptive," he said in a blog post.
- additional reporting BusinessDesk