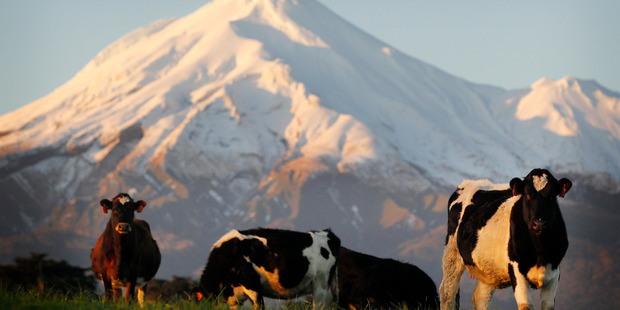 The New Zealand dollar and units in the Fonterra Shareholders Fund were weak but above their earlier lows as investors tried to come to terms with the infant formula contamination scare to hit the cooperative dairy giant.
By late morning, the Fonterra units - which give non-farming investors access to Fonterra's dividend flow - were trading at $6.70 - down 42c from Friday's close but off their low of $6.50.
Likewise the New Zealand dollar was trading at US77.65c, down from US78.87 in late local trading on Friday, but off its morning low of US76.93.
The currency at one point was down by almost 2 US cents compared with Friday's level.
A heavy toll was taken on the New Zealand dollar/Australian dollar cross rate, which opened around A86.60c, down from 88.0c on Friday and the mid-week highs above 89c. By late morning the rate had recovered somewhat to $87.16.
Bank of New Zealand currency strategist Mike Jones said the market reaction looked appropriate as investors factored in the risk of New Zealand's milk powder exports taking a hit.
New Zealand dairy exports in the 12 months to June 2013 totalled $11.5 billion, of which $2.8b worth went to China.
Any long-term implications will depend on Fonterra's and New Zealand's ability to reassure customers over the quality and safety of NZ food exports, ASB Bank said.
"Nevertheless, as New Zealand accounts for around a third of globally-traded dairy product, it is hard for consumers to substantially substitute away from New Zealand product," ASB said in a commentary.
Foreign exchange dealers noted the DCD-residue issue in January receded relatively quickly.
The Bank of New Zealand and Westpac said it was too early to change their economic forecasts on the back of the contamination news.
The market's attention is now turning to Wednesday's dairy auction, which was expected to be strong before the weekend's developments.
Fonterra said none of the products that it has sold or will continue to sell on the GlobalDairyTrade auction platform are affected by the current quality issue.
China and Russia have placed import bans on New Zealand milk powder, according to media reports.
"The bans will eventually be lifted as the picture becomes clearer about exactly what products contain the affected protein, and where they are," ANZ said in a commentary.
"Of greater import to New Zealand is the question of how much lasting damage has been done to our reputation for clean, safe food, and our trustworthiness when it comes to revealing issues promptly," ANZ said. "Trust needs to be rebuilt, and we are sure high-powered delegations are in overdrive," the bank said.