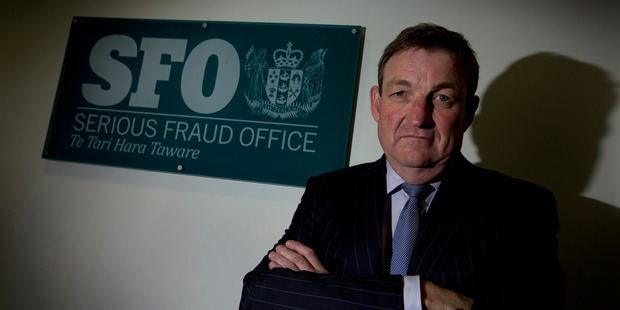 A 42-year-old foreign exchange trader has pleaded guilty to stealing more than $830,000 from investors that included his family and friends.
Rene Alan Chalmers, a teacher from Pukekohe, appeared at the Auckland District Court today and pleaded guilty to 14 Crimes Act charges, including theft by a person in a special relationship and making false statements to investors.
The charges related to him trading in foreign money and misleading banks when purchasing three Bay of Plenty properties.
One of the properties was an apartment in Mt Maunganui and had a CV earlier this year of more than $500,000. A second apartment bought by Chalmers in the same building had a CV earlier this year of $338,000.
The third property is a five-bedroom house in Pahoia, about 30 minutes' drive from Tauranga, which a buyer paid $1.195 million at its last sale.
The Serious Fraud Office said Chalmers' company, Chalmers Cameron Investments Limited, initially received money from his family members and friends but later also started accepting investor monies from his colleagues and acquaintances.
"Although his investors believed they were giving Mr Chalmers their money for the express purpose of forex trading, Mr Chalmers was using investor funds contrary to the agreements under which they were accepted and reporting false gains to investors via monthly or quarterly investor statements," the SFO said.
In 2012, the CCIL was put into liquidation, owing investors US$5 million (NZD$5.94m).
The SFO launched their investigation after receiving complaints from investors.
"Mr Chalmers took advantage of his close, trusted position to access client funds for his personal benefit, and misled investors as to the true position of their investments," acting chief executive Simon McArley said today.
"Offending of this type undermines investor confidence and discourages saving and participation in our economy. It is important that we continue to provide a timely and effective response to this."
Chalmers will be sentenced on November 21.